Realtor.com Creative Studio , provided by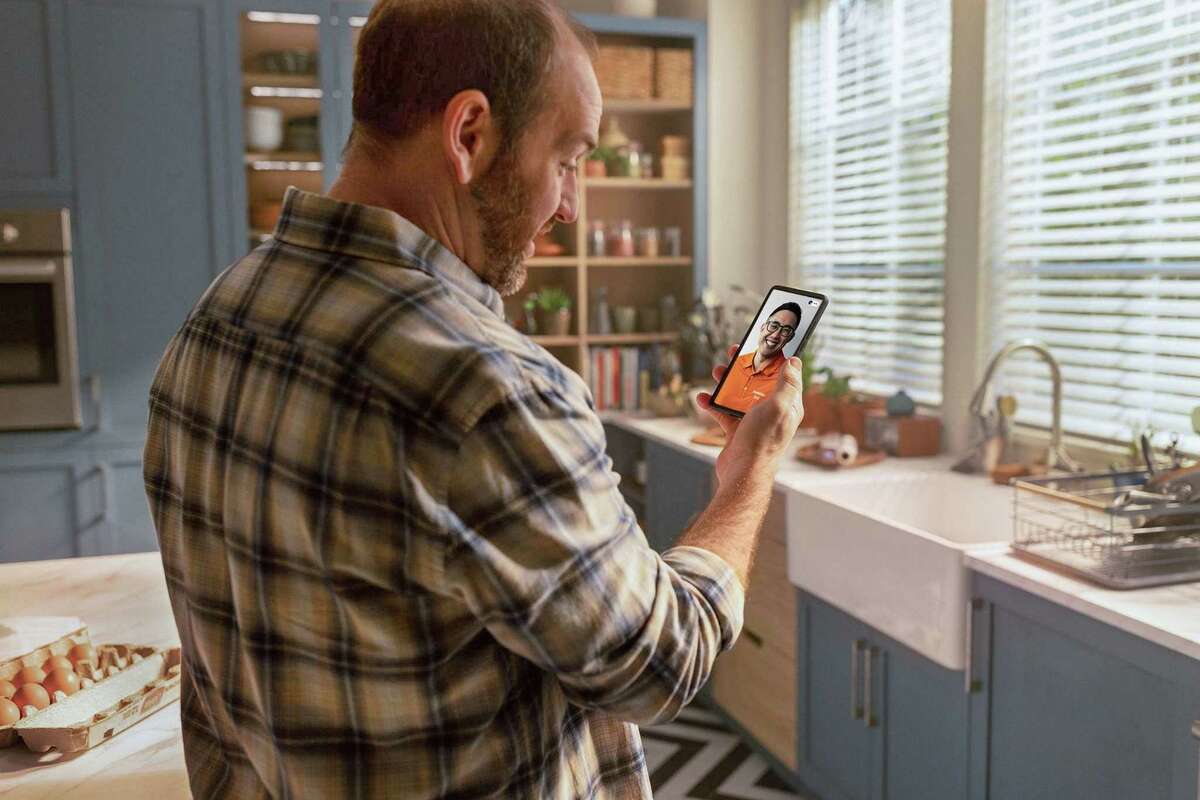 Realtor.com Creative Studio spoke with Bill Cobb, Frontdoor's chairman and chief executive officer, about the state of the home services industry and tech impacts in 2023 – and beyond.
You left retirement and joined Frontdoor as the CEO in June 2022. Tell us about your unique background and why you left retirement.

I believe in Frontdoor. I became the chairman in 2018 and the CEO in 2022. I saw an exciting opportunity to lead a company with high potential, a legacy of innovation, and a commitment to digital transformation.

Prior to Frontdoor, I was the president and CEO and a director of H&R Block from May 2011 through July 2017. This included launching our partnership with IBM Watson and using AI to transform how people prepared their taxes. I also held various leadership roles prior to that at eBay, Inc., including four years as president of eBay Marketplaces North America and senior vice president and general manager of eBay International and senior vice president of global marketing.

In April, Frontdoor launched a first-of-its-kind app to support homeowners as they repair their homes. What does the app do?

Frontdoor is the one-stop-app that helps homeowners tackle home repair and maintenance issues with a few taps on an iPhone or Android device. Homeowners can download the app for free via the App Store or Google Play, then use it to do one free video chat with one of our experts for real-time home repair diagnosis and solutions— for everything from running toilets to glitchy washing machines. It's powered by our proprietary Streem video technology, but the experts are at the heart of the experience. They are on the home owner's side. They're not trying to upsell. They view it as their mission to solve the problem on the spot during the video chat. If they can't, we'll send the homeowner a list of vetted, pre-qualified local professionals who can do the necessary work. The expert video chat sessions are a game-changer for homeowners who want to save time from the convenience of their home.

Frontdoor's new app allows homeowners to video chat with an expert who can help them solve home repair and maintenance issues in real time.

When using the app, do homeowners speak with real experts?

Absolutely. Think of our experts as "tele-health for the home." The Frontdoor app gives users access to experienced experts for electrical, plumbing, appliances, HVAC, and even a handyman category that covers issues like fixing garage door openers or other problems that don't easily fit into a specific category. Our experts have been asked about things like how to get rid of mold and how to take down wallpaper. One expert was even asked to review the estimate a homeowner received on replacing their HVAC system. He wanted to know if the estimate was fair and our expert was able to tell him based on his years of experience working in the industry.

A video chat session is a quick and easy way to connect live with an expert who can answer your questions—and potentially solve the problem right then and there. Our goal is to ensure all homeowners walk away with a solution—whether through the expert's support during the video chat or by providing a list of vetted, pre-qualified contractors who can perform the necessary work in-person.

At Frontdoor, it's our mission to imagine how homeowners maintain and repair their most valuable asset, their home. We pioneered the home service plan industry more than 50 years ago and have been empowering homeowners through comprehensive and unique options to protect their homes from costly and unexpected breakdowns. Our industry-leading brand, American Home Shield, gives homeowners budget protection and convenience by covering up to 23 essential home systems and appliances. We also now offer Frontdoor, a cutting edge, one-stop app for home repair and maintenance. The app empowers homeowners by connecting them in real-time through video chat with experts who can diagnose and solve their problems. The Frontdoor app also offers homeowners a range of other benefits including DIY tips, discounts, and more.

Frontdoor's experts have been asked for help with tasks ranging from fixing running toilets to removing wallpaper.

You've said that the home service space has been slow to keep pace with the needs of homeowners. Why do you think this is?

There are 128 million homes in the US, and millennials – those aged 23-41 – comprise the largest portion of homebuyers at 43 percent, according to a National Association of Realtors 2022 Trends report. These millennial consumers differ greatly from previous generations because they rely heavily on mobile apps and social platforms, including TikTok and YouTube instructional videos, to find solutions for their home repair challenges.

And yet, the multibillion-dollar industry for home repairs has been slow to innovate. Our research shows that modern homeowners are "solution seekers" and want an easier way to manage home repair needs, without spending hours vetting contractors online. There's never been a technology that connects homeowners with real experts like this, and we're thrilled to bring this offering to homeowners nationwide.

What are your key home tech and repair predictions for 2023 and beyond?

We think the demand for tech solutions will continue to grow, and we anticipate the industry will continue embracing creative tech solutions to meet the needs of homeowners; specifically Millennials and Gen Z owners who lean heavily on tech to maintain their homes. We know our brand is at the forefront of helping tech-savvy homeowners get their home maintenance to-do list done.

Second, and in spite of economic headwinds and other market factors such as supply chain issues, we expect homeowners will continue to prioritize home maintenance projects to create homes that are serene and functional for themselves and their families.