One of the most-asked questions we receive at H&G is: 'how can I make my living room look stylish?' Our living rooms are likely to be the most used of the rooms in our homes, a place to relax and spend quality time with friends and family.
And while decorating the space to look stylish might seem like an easy task, you wouldn't be the first to be wondering why your initial attempts and living room ideas haven't quite worked.
Perhaps it's a small space that currently looks too busy, or a large living room that needs to feel more welcoming. So how can you make your living room look stylish? From mix and matching materials to looking at your layout, here are our favorite experts' top tips.
How can I make my living room look stylish?
Your living room styling is key to creating an elegant look, but making a living room look stylish is about finishes and tidiness, too.
1. Add a personal touch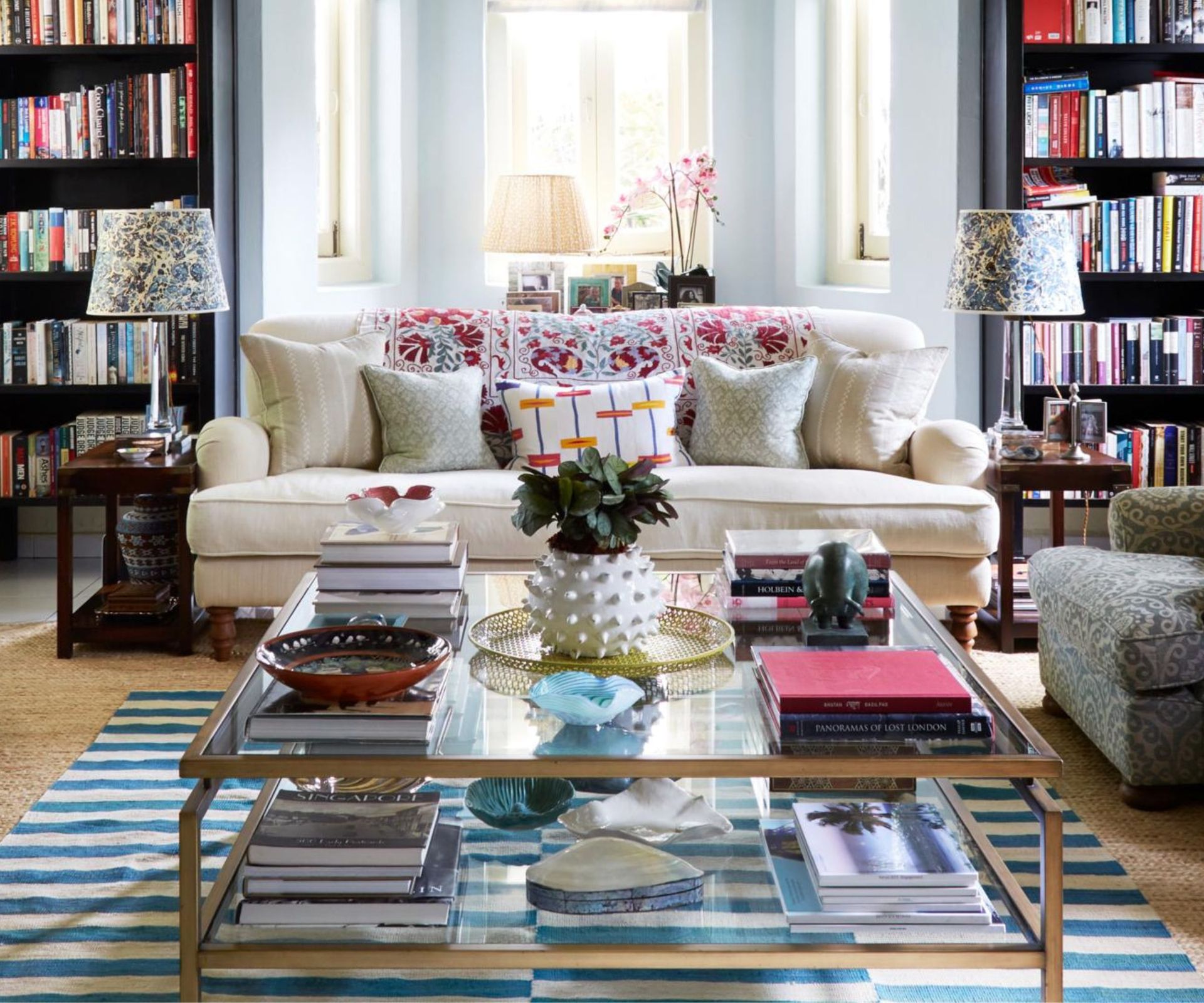 While coffee table styling or decorating shelves with your prized possessions can help to add a personal touch to your living room, you want to avoid a cluttered look so don't have everything out on display.
That's not to say you have to be totally minimalist in order for your living room to look stylish, but it's all about creating a balance and making sure items out on display work well together for a cohesive look. A few choice pieces like a vase, candle and a couple of books can add decorative detailing without being messy.
2. Be guided by your home's period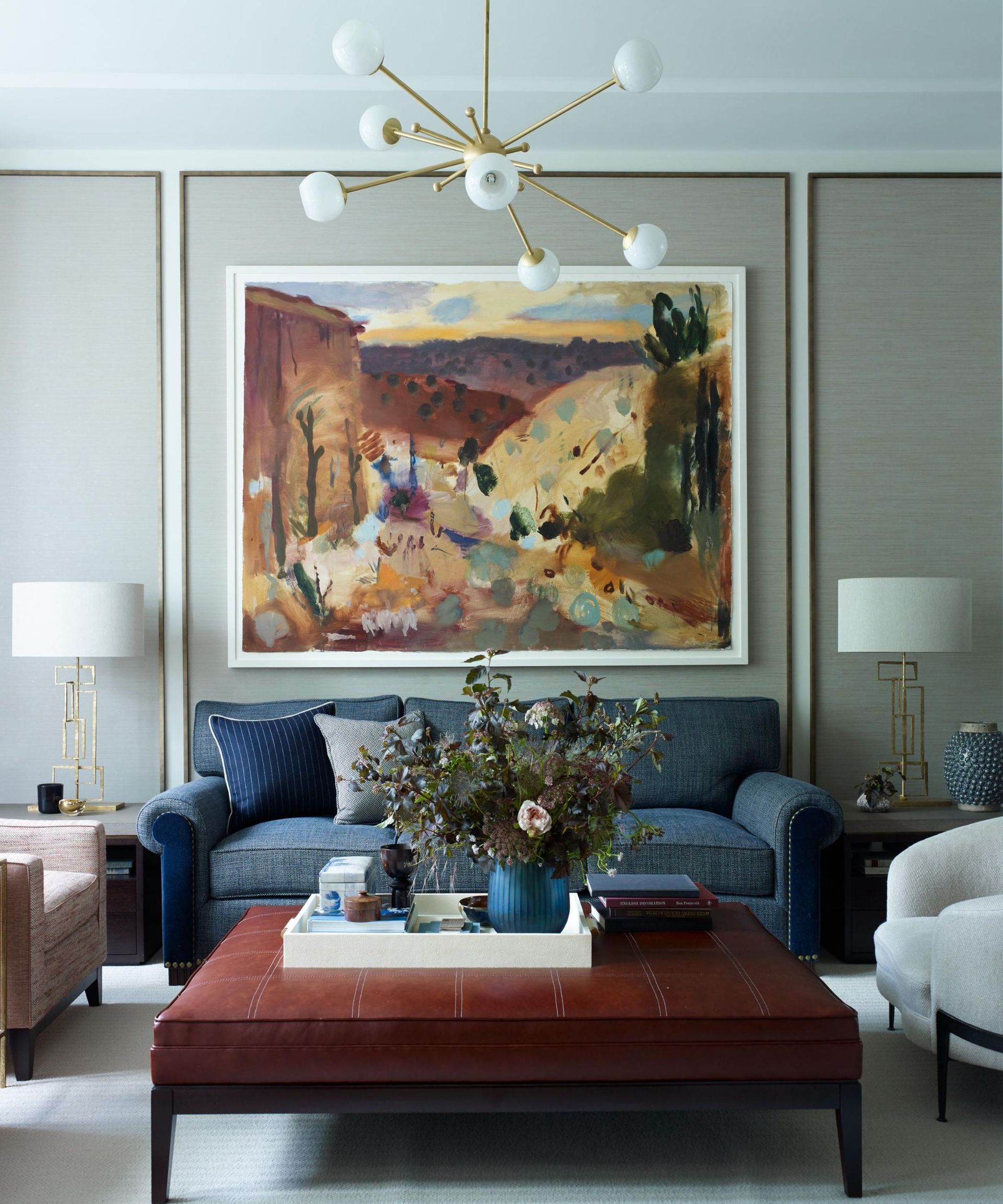 If you're starting with a blank canvas then it can feel a little overwhelming knowing what to do with the space. A good principle to follow is to add character in a way that is in keeping with the age of the property.
'If you have a modern home, don't try and fake it but instead work with contemporary details," advises Irene Gunter, founder of Gunter & Co. (opens in new tab). 'In a period home, adding coving or applied moldings on the walls is a great way of adding character to the property. If you are adding details like this, however, it's vital to get the scale and proportion right, so I would always employ a skilled designer rather than trying it yourself,' she adds.
3. Start with a neutral base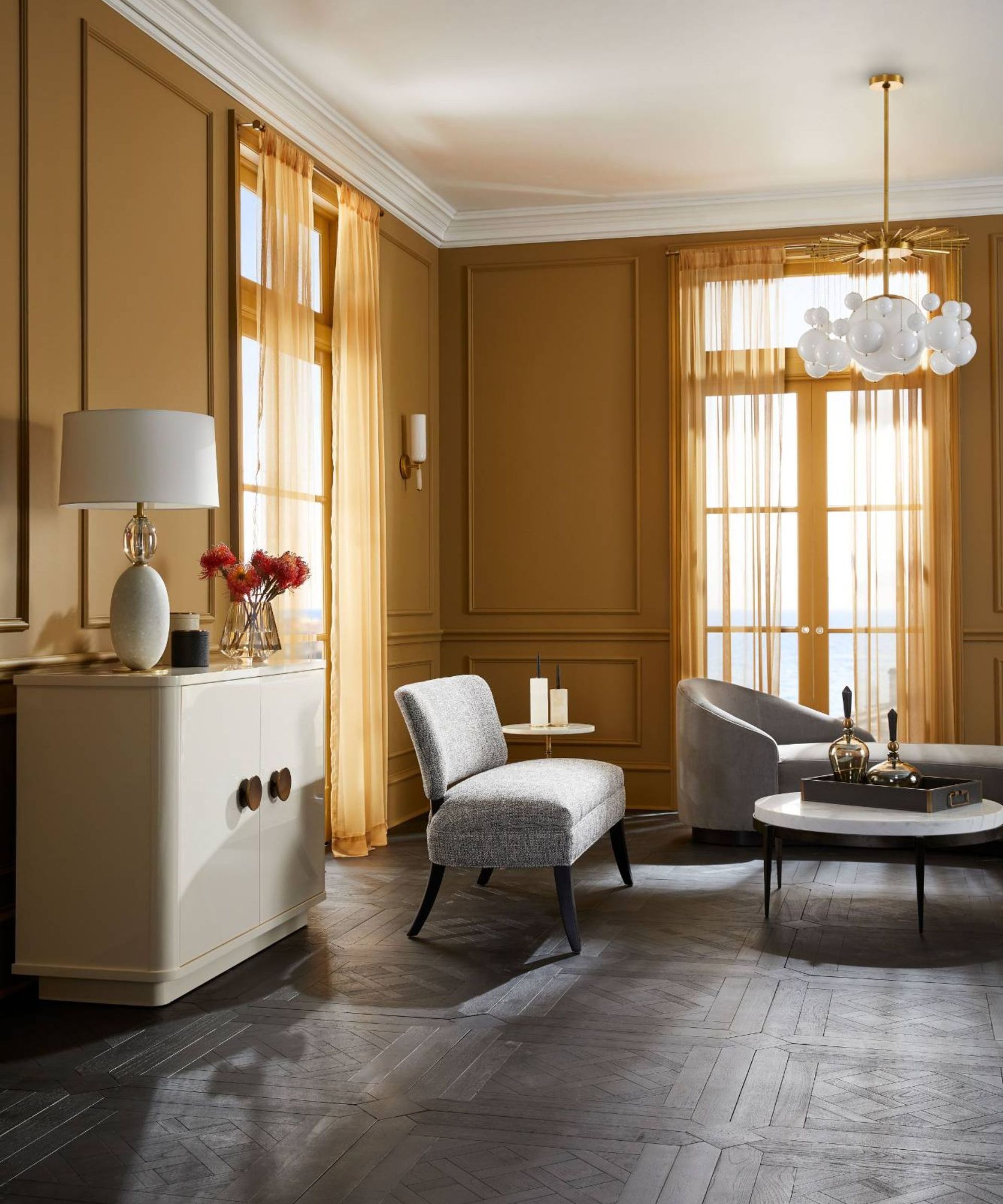 Seasonal interior design trends come and go, so the secret to keeping your living room looking stylish without completely redecorating the space year after year is by starting with a neutral base.
Decorating with neutrals allows you to introduce color and pattern through accents in accessories such as cushions, throws and even switching up the prints on your walls from time to time.
'Neutral color schemes have a timeless appeal,' Olivia Crosher, interior designer for Naturewall (opens in new tab). 'Natural materials such as marble, wood, and stone to create a calming sanctuary with that added touch of luxury.'
4. Use color drenching to create impact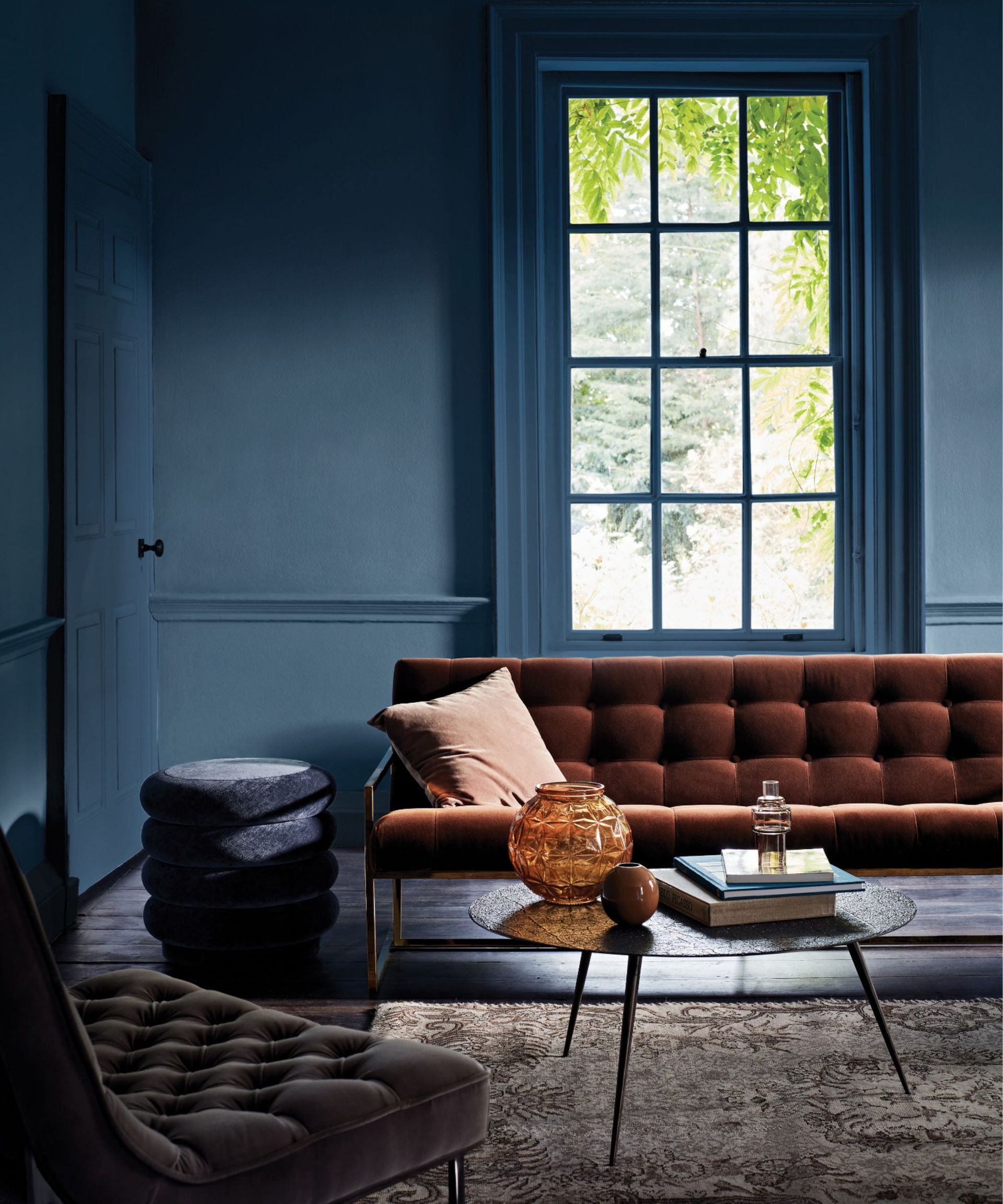 'There are ways of using color other than on one feature wall in the living room,' explains Justyna Korczynska, Crown (opens in new tab)'s senior designer. 'If you paint walls, trim, doors, cabinets, radiators – and even window frames – in the same color it will look thoughtful and sophisticated.
'This works particularly well with soft greyed blues and greens as well as any neutral,' she suggests.
A fresh coat of paint in a living room can often dramatically change the look and feel of the space – darker tones can make it feel cozier while lighter shades can help to enhance the feeling of space.
'Test paint colors on all walls before committing to painting everywhere, so you can be happy with how the color sits in the room – you may be surprised at how different shades can look in certain lights.'
5. Ensure the TV isn't the focus of the room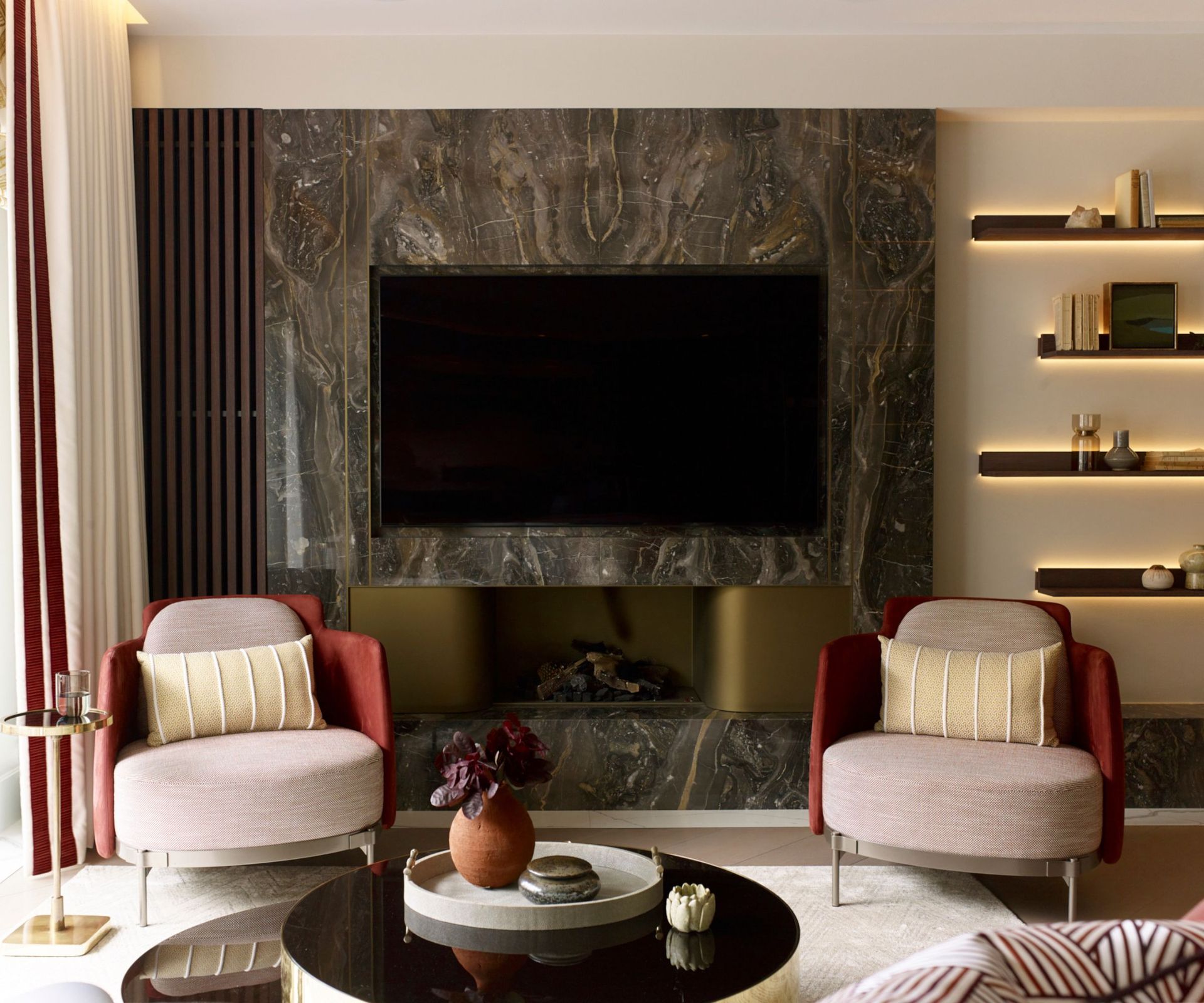 There are few televisions that actually look stylish on a wall or sideboard, so where space allows, try to make sure your living room TV ideas don't take center stage.
Sure, it serves an important function but it might not be something you want to dominate the space. Instead, have seating set up around a fireplace or place sofas opposite each other to encourage conversation.
You could add a piece of art on the center of the wall where the television might have been previously to draw the eye, strategically moving the TV in a cozy corner elsewhere in the room.
6. Ensure the layout is planned to perfection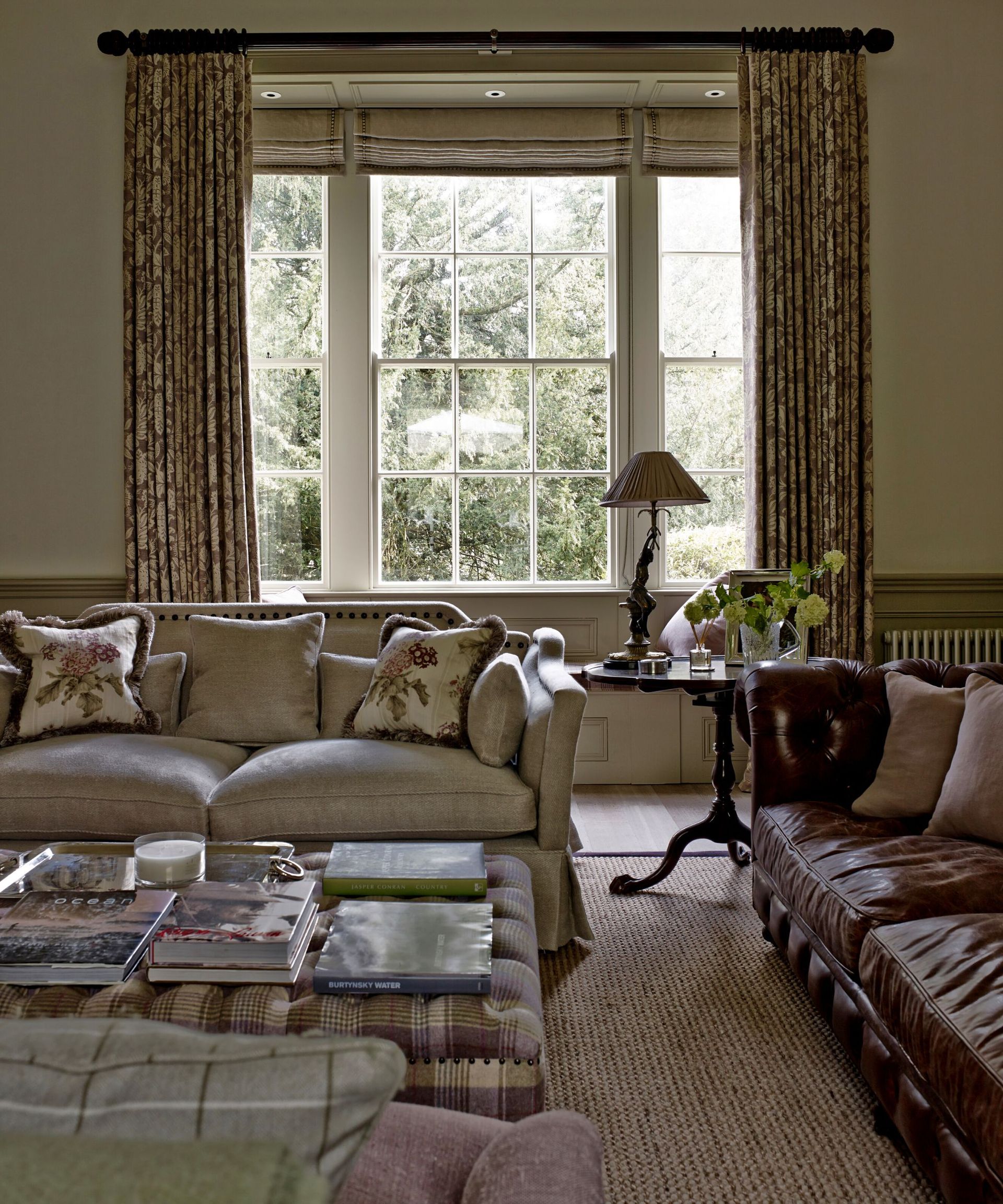 Sometimes you might have all the aesthetic elements a stylish living room needs but it isn't functioning as well as it could, throwing off the feng shui of the whole space. So it's important to plan the overall living room layout ideas carefully.
'What's important is that you are aware of the circulation of the room. You need to be able to move effortlessly through the room without pieces of furniture getting in the way,' says Irene Gunter.
'You should also think about where people will be seated in relation to one other. How does it feel to talk to someone – are they close enough or too close? Is the room flexible enough to accommodate different types of gatherings, from small family get-togethers to larger groups of people? Think about how you like to use your living room and plan it accordingly.'
7. Go for a layered lighting plan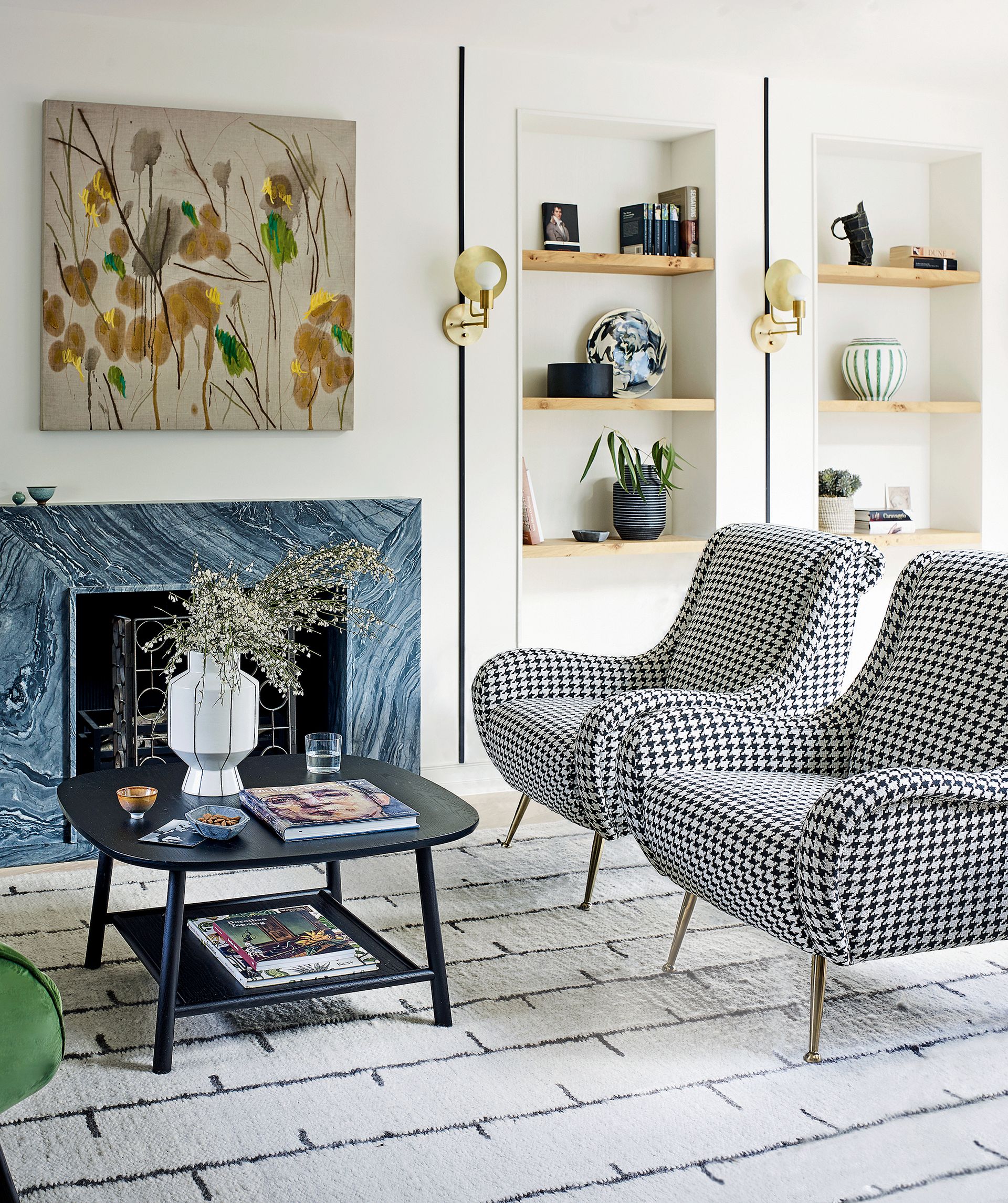 Plan living room lighting so that you are introducing a combination of lighting solutions into your living space can help to take the room from day to night and set the mood for different reasons.
Overhead lighting is an obvious starting point, and a large fixture in the middle of the room can make a stylish statement. But don't forget to add a few other sources around the space, such as a reading lamp next to a comfy chair, and picture lighting above frames on the wall. Dimmable bulbs can also help to create a relaxed yet sophisticated atmosphere, so consider adding these throughout your living room.
8. Add in layering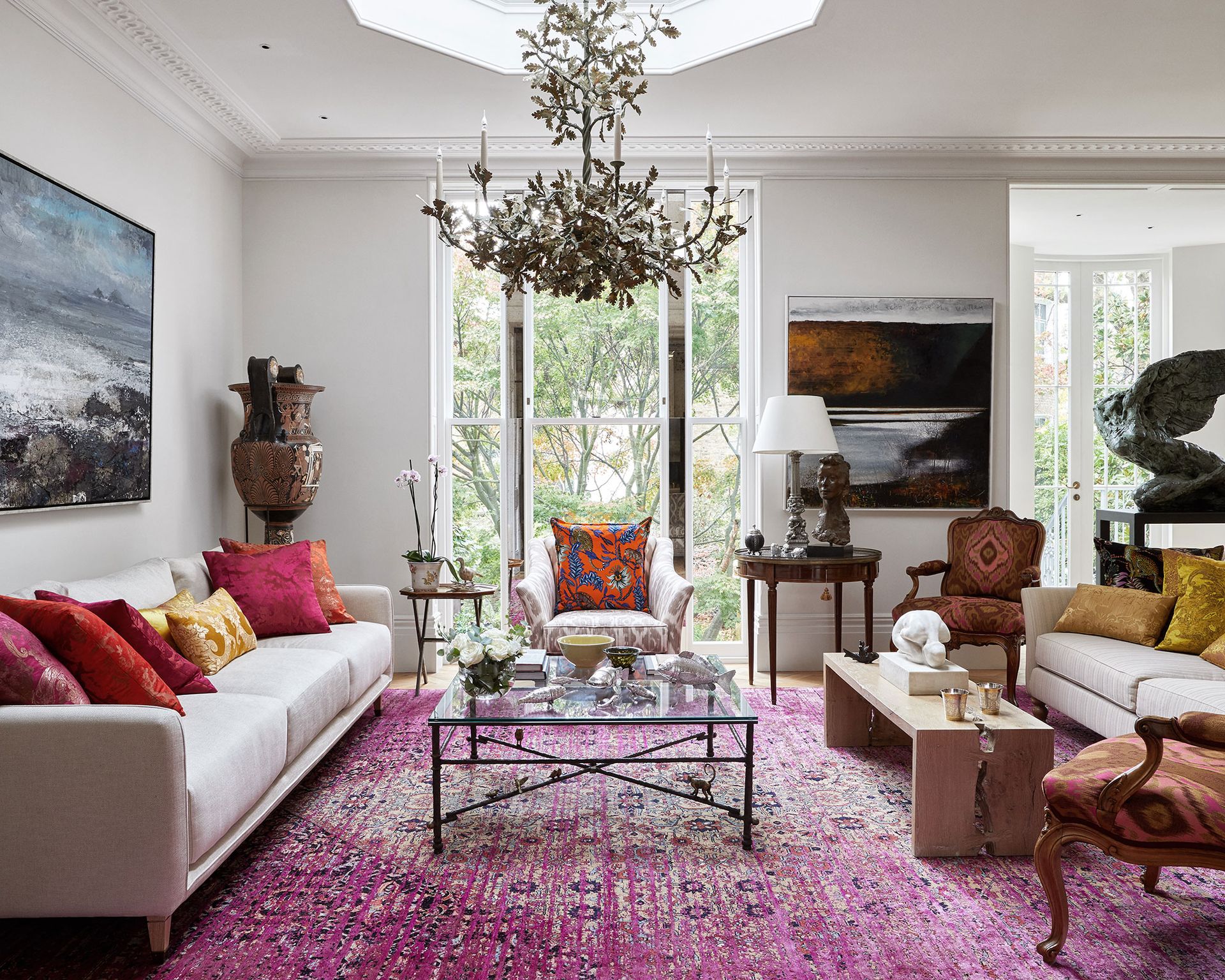 If you feel like your living room scheme is currently falling a little flat, then find ways to introduce a variety of textures to add depth and interest. Heavy weight living room drapes, hand knotted rugs and brushed cotton throws, are just a few examples of different materials that when combined with your existing pieces of furniture can help to create a luxurious look. In particular, a large rug may help to anchor the space.
'Try to find one that runs at least the length of your sofa and brings in elements – either patterns or colors – found elsewhere in your living room to bring the whole look together,' says Lucy Searle, Editor in Chief, Homes & Gardens.
What are the best stylish living room colors?
'There are no living room color ideas that can be defined as stylish, since this is such a subject color. However, interior designers tend to err on the side of caution, choosing neutral backdrops to show off the colors, textures and shapes of artwork, furniture and area rugs.
'Stylish living room colors tend to be about restraint and a distinct lack of extremes,' says Lucy Searle, Editor in Chief, Homes & Gardens. 'So, think: neutrals. These can, however, include anything from cream through to powder gray blues.'