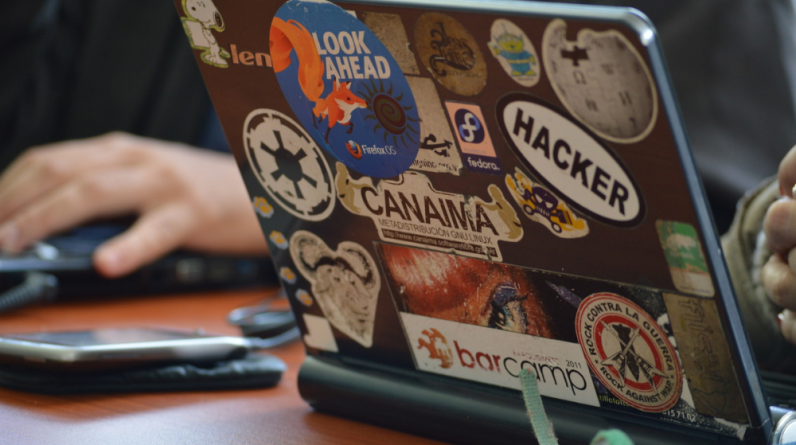 Last Updated on March 24, 2023 by Katie
Are you searching for how to make money selling stickers on Etsy? This is a great idea as stickers are top sellers and anyone can start selling them in a weekend with a little effort.
There are a variety of different sticker types you could sell, including wedding stickers, laptop stickers, organizational stickers, vintage stickers and more.
This means there's tons of opportunity for you to sell stickers for profit, after deciding what type you want to design.
This guide is going to show you the exact steps on how to start an Etsy sticker business.
I'm going to break down all the steps from deciding on a sticker niche, options for making stickers, how to set up your Etsy sticker store and how to get your first sales.
If you're looking for a new side hustle you can do in your spare time, read on to learn how to get your sticker business going.
For more seller ideas, check out the best things to sell on Etsy to make money.
Here's what you're going to learn in this Etsy sticker business guide:
Why Sell Stickers on Etsy?
What Stickers Sell Best on Etsy?
How to Make Stickers to Sell on Etsy: 3 Ways
Steps to Set Up Your Etsy Sticker Store
How to Get Customers to Your Etsy Store?
How Much Can You Earn Selling Stickers on Etsy?
Tips to Make More Money Selling Stickers on Etsy
Alternatives to Etsy for Selling Stickers
FAQs on How to Make Money Selling Stickers on Etsy
---
Acorns: Get a free $10 just for signing up and start saving for your future. Your spare change is invested for you by experts. No investment knowledge is required! Join Acorns Now.
Opinion Inn: Make money completing surveys in your spare time. Join and get a free $10 bonus.
Swagbucks: Earn easy money taking surveys, watching videos, playing games and shopping online. Join now and get a $5 bonus.
DoorDash: Drive for DoorDash and start earning money on your own time! No passengers, no bosses, no limits! Join to start earning $500+ a week.
---
How to Make Money Selling Stickers on Etsy Step by Step

Now we're going to dive into the details of how to make money selling stickers on Etsy.
This guide is suitable for beginners, even those with no experience of Etsy, or making stickers, so don't panic if you're new to this.
Just go through the following content step by step and take action when you feel ready.
Why Sell Stickers on Etsy?
If you're wondering why you should sell stickers on Etsy, there are a few reasons.
Stickers are in-demand Etsy items and even small creators regularly get 100s of orders a day.
They are small, fun items, that are usually sold at an affordable price, meaning customers often buy more than one.
Here are a few more reasons to sell stickers on Etsy:
Etsy gets a huge amount of traffic. Recent Etsy traffic statistics showed that they received 460.6 million visits in February 2023. This is great for your sticker business, because you have a ready-made audience waiting to buy what you create. Etsy is hugely popular and the go-to place for many for unique, handmade and creative items.
Easy to set up an Etsy store. Anyone can set up an Etsy store in around 10 minutes. I'll explain the steps to get set up later in this article. But, Etsy has made it possible for anyone to start their own online business with minimal tech skills.
Affordable Etsy seller fees. Another top reason to start selling on Etsy is that its affordable. You can get started with minimal investment. Etsy will take their cut in the form of seller fees ($0.20 per item when it sells) and a 5% transaction fee, both which get taken out of the sale price, so you don't have to pay anything up-front.
Get a customized Etsy storefront. Etsy gives you the power to create your own unique storefront with custom images, videos, logo and product descriptions.
What Type of Stickers Sell Well on Etsy?

The best-selling stickers on Etsy are often the most unique and eye-catching.
Here are a few ideas of popular types of Etsy stickers:
Seasonal stickers
Animal/pet stickers
Car sticker decals
Label stickers
Laptop stickers
Holographic stickers
Wedding stickers
Envelope stickers
Personalized stickers
How to Make Stickers to Sell on Etsy: 3 Ways
You have multiple different options on how to make and sell stickers on Etsy. Here are three methods to choose from:
Sell Stickers Via Print on Demand (POD)
Selling stickers through a POD platform is probably the easiest way to get started.
This option requires the least work because the POD company takes care of printing and delivery for you.
A few POD companies worth considering include:

You can use these POD platforms to create your Etsy stickers and then link your account to Etsy.
Every time you make a sale, the POD platform will print and ship the stickers and take their cut for the service.
You can even branch out into selling other types of apparel such as t-shirts, cups, hoodies, bags and more.
While you earn a little less with this method, it's a low-risk way to get started as a beginner.
You don't have to hold any stock and your designs just get printed when they sell.
And, if they don't sell, you don't lose money. You can just delete the design and replace it with another to test the market out with.
Design and Make Your Own Etsy Stickers
This option requires a little more investment of time and money.
However, the trade-off is that you can make larger profits, as you don't give a chunk away to a POD platform.
To get started, you'll need a few pieces of equipment, such as:
Vinyl sticker cutting machine. These can be bought online for $300+. Search out brands such as Cricut, Silhouette or eClips, that are well-known in the industry.
Make sure you do your research here to find a printer that is fit for purpose. Consider whether it can handle different paper types and how much the ink costs etc.
Sticker paper. Choose the right sticker paper for the printer you choose. Laser printers need laser sticker paper and inkjet printers need inkjet sticker paper. Using the incorrect paper could cause the paper to melt.
Delivery packaging. When you make your own stickers, you'll have to deliver your own orders. Opt for sturdy packaging with bubble wrap or tissue protection, to ensure your stickers don't get scratched or damaged.
Use a Sticker Printing Service and Take Care of Shipping
Some companies allow you to order stickers in bulk.
This means you just have to take care of marketing the stickers in your Etsy store and delivering them to customers when an order is made.
This is a top option for selling stickers on Etsy, because these sticker printing services have tons of experience and will produce high-quality stickers.
Check out these companies that offer sticker printing services:
GotPrint. Design your own stickers on this platform with their free template gallery, or upload your own designs. Choose a unique sticker shape and whether you'd like a high gloss UV or uncoated finish.
Sticker Ninja. Choose between die cut, kiss cut, stickers sheets, bumper stickers or sticker business cards. Also select from a range of finishes such as clear, shiny, classic or special.
Sticker Mule. Enjoy free online proofs and order online in a few clicks for a 4-day turnaround. Have a range of stickers made from die cut, to bumper, kiss cut, vinyl, holographic and many more.
Steps to Set Up Your Etsy Sticker Store
The next step in learning how to make money selling stickers on Etsy is setting up your store.
Follow these simple steps:
Visit com/sell and click on 'Get Started'
Select your preferred currency, language and country, then click 'Save and Continue'
Choose a name for your shop and click save again
Add your first sticker/stickers to your shop
Insert clear pictures, a good title, a detailed description and basic information, such as available quantities, shipping policies, return policy, weight and sizing
Add payment and billing information. Here you can detail the bank account you'd like money to be paid into.
Set up your shop front. Now you have all the basics, you can start to add a little unique character to your store. Add a banner and shop logo that will make a good first impression for customers.
Write a welcome message and about section. Share a brief welcome note for new customers and detail the story behind your stickers in the about section and why you started your Etsy business.
Now your Etsy shop is ready to go!
You can always modify the shop design and information at any time if you need to.
And, as you create more stickers, these can be added as new listings.
How to Get Customers to Your Etsy Store?
You have cool stickers and an Etsy store, all you need now is a steady stream of customers!
Follow these steps to market your Etsy sticker shop:
Optimize Your Shop for Etsy Search
Learning how to optimize your listings for Etsy searches is essential to help your stickers get found.
You can have the best stickers in the world, but if they're not showing up when customers search, you won't make many sales.
Here's what you need to do optimize your sticker listings:
Relevant titles and tags. Use a short, relevant title to tell customers what they will get and add a descriptive ''tag'' so Etsy can match your listing with customer searches
Relevant item attributes. Attributes help customers find your items and Etsy to identify what your product is. These include the type of item eg: vintage or handmade and the category eg: home, kitchen or apparel
Ensure good listing quality. This includes the quality of product photography, the titles and the description
Give customers a good experience. Always answer customer queries quickly and follow Etsy policies. Etsy takes note of this and will rank your store accordingly in search
For US listings: Free shipping. US stores that offer free shipping, for orders of $35 or more, get priority in US search
Social Media Marketing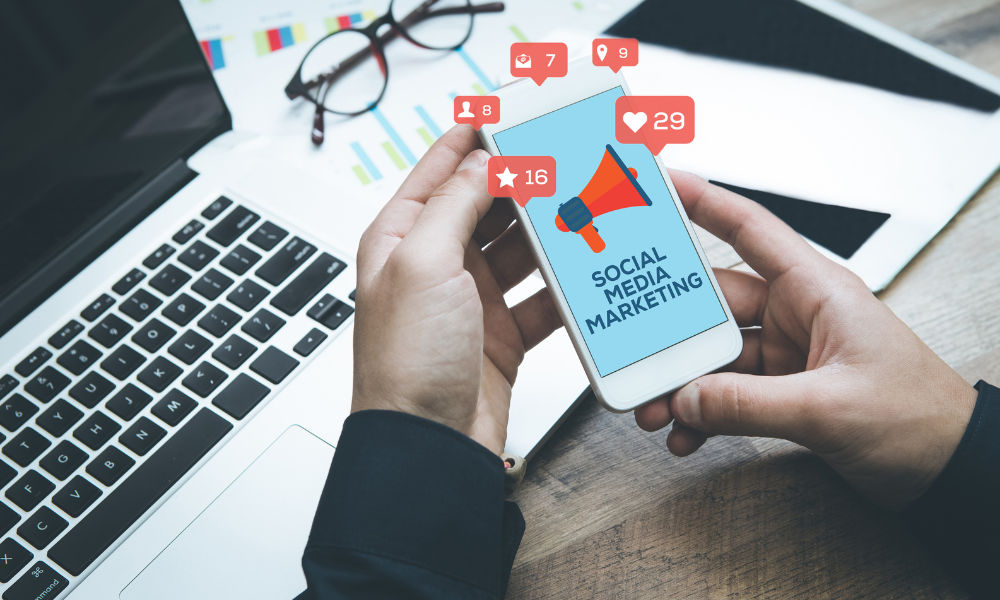 While Etsy will do a good job of promoting your store to customers, it pays to set up your own social media accounts.
Instagram and Pinterest are great options for Etsy sellers as these platforms are highly visual.
Create accounts and share pictures of your sticker creations, alongside a link that'll funnel interested people to your Etsy sticker shop.
Influencer Marketing
After making a few sales, consider re-investing this cash into something like influencer marketing.
This will help to get your stickers in front of thousands of more eyeballs and could lead to many more sales.
Just ensure you choose an influencer with the correct audience for what you're selling.
Find a blogger in your niche that accepts sponsored blog posts.
This basically means writing a post about your products in return for a fee or even a free sample.
This post can include links back to your store and social media accounts and will help to drive traffic and potentially increase your sales.
Create a Website
While it's not essential to have a website, having one does make your brand look professional and will increase trust.
Connect with Other Etsy Sellers
Have a think how you could partner with different Etsy sellers to promote each other?
An idea is that you could create stickers for their brand or talk about each other's Etsy store in email blasts or social media posts.
You could start your own Facebook group or join an Etsy Facebook group.
Here you can share ideas and possibly help each other promote your products.
How Much Can You Earn Selling Stickers on Etsy?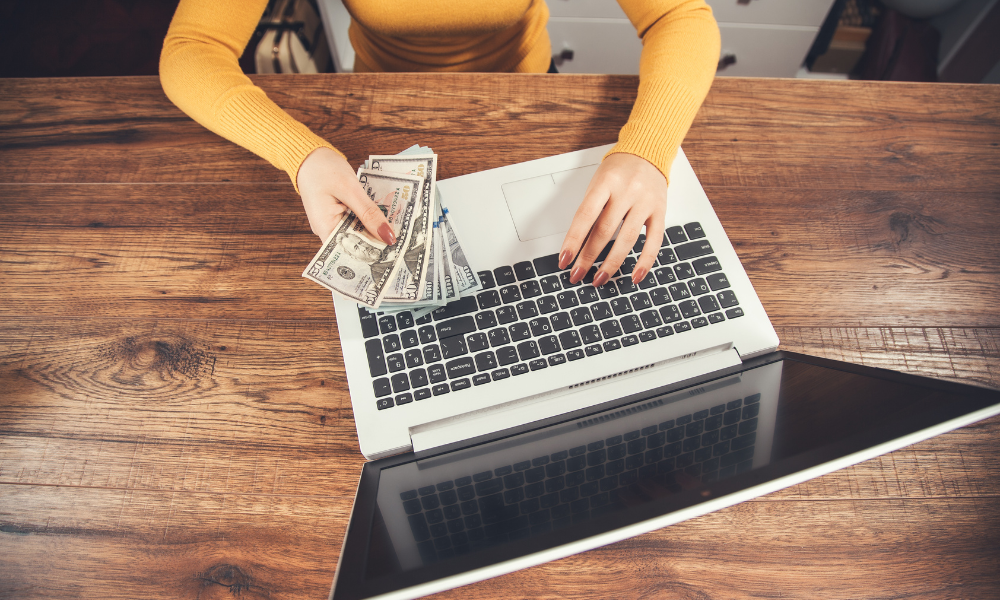 How much you make selling stickers on Etsy really depends on the quality of your product and branding, pricing and how much effort you put into marketing.
The Etsy sticker-selling journey will be slightly different for everyone.
But, for a little inspiration, here's what one successful Etsy sticker seller has achieved:
PlannerKate. Run by Kate Antesburger, who sells stickers, planners, albums, checklists and vision boards. She has racked up over 1,931,499 sales (at the time of writing this) which would relate to a decent income.
Tips to Make More Money Selling Stickers on Etsy
Now you can see what's possible with Etsy, here are some tips to help you get started on the right foot.
Do Your Research
To start a successful sticker business, you first need to do your research.
What are your competitors doing? How are they doing it and what price are they doing it at?
Take a look at the most popular selling stickers on Etsy. Why are these stickers selling so well and what can you do to make yours better?
Armed with this information, you can make your sticker business the best it can be right from the beginning.
Analyze the Competition
Identify your 10 closest sticker seller competitors on Etsy.
Write down what they are doing well and what you think they're lacking.
Note down anything these stores have in common, which will give you an idea of what you should include in your shop as well.
Decide On Your Target Audience
Who will you market your sticker store to?
By identifying a buyer persona, you can design stickers that this audience actually wants.
This will also help you decide how to write product descriptions and social media posts.
Because, how you talk to a Mom who wants invite stickers for her wedding, will be different to how you talk to a young child who wants stickers for their school books.
Find Your Unique Sticker Niche
Focusing on a niche reduces your competitors and helps to build brand loyalty.
This is because you can become the go-to person for vintage stickers or bumper stickers, that has better stickers than anyone else.
You'll also become known as an expert and leader in that niche.
This helps to build customer trust and will result in more sales and dollars in the bank.
Etsy Alternatives for Selling Stickers
To increase sales, it's a good idea to look for alternative places to Etsy to sell your stickers.
Check out these platforms:
Redbubble
Redbubble is a huge online marketplace where creatives can sell their artwork.
To start selling your stickers on Redbubble, you need to create an account, upload your designs and choose a name for your shop that'll grab attention.
You can even create sticker packs on Redbubble to increase your earnings, as customers are more likely to buy more, for a discounted price.
The good thing with this platform is that it's a print on demand company, so when you make a sale, they take care of printing and delivery for you.
But, for this service, Redbubble will take their cut. So, you must adjust your prices accordingly to still make a good profit margin.
Amazon Handmade
Amazon is a dominant online marketplace where people flock from all over the world to buy a variety of items.
Amazon Handmade is focused on handmade, crafty and unique items, so it could be a good place to sell your stickers.
The benefits of using this platform is that you can ship through FBA (fulfilled by Amazon) and items have no listing expiration.
However, one downside is that the costs are higher, with Amazon charging a monthly membership fee and 15% commission on every transaction.
Bonanza
Bonanza is a place to find everything out the ordinary and is an excellent alternative to selling on Etsy.
Items are sold on this platform in various categories such as men's fashion, women's fashion, collectables, art, jewellery, crafts, sewing, furniture and more.
It's easy to get started on Bonanza because you can import items directly from your Etsy store.
There's no fee to list your items, but Bonanza will take a final value fee.
Indie Made

Indie Made is slightly different to the other alternatives mentioned, because it's an e-commerce store provider.
You can enjoy a free 30-day trial and pay $4.95/month after that for the Basic plan or $12.95/month for the Standard plan.
Which you choose depends on how many stickers you have for sale. The Basic plan only allows you to upload 10 products and the Standard gets you 250.
However, both are affordable and you can easily sync your Etsy store inventory with the platform, so you don't have to worry about overselling.
If you're ready to set up your own store, alongside Etsy, this is a top, budget-friendly option to get started with
.
Shopify
Shopify is one of the best alternatives to Etsy, for those sellers ready to scale their online sticker business.
This is a global commerce platform that works with millions of merchants worldwide in 170+ countries.
You can easily build your sticker store on Shopify with their simple drag and drop software, even with zero tech skills.
You can try Shopify out for free for 3 days and then enjoy paying $1/month for 3 months to further test out the platform affordably.
After that, the pricing sits at $25/month for Basic and $65/month for a Shopify professional account.
FAQs on How to Make Money Selling Stickers on Etsy
Take a look at these frequently asked questions about how to make money selling stickers on Etsy.
How to sell stickers successfully on Etsy?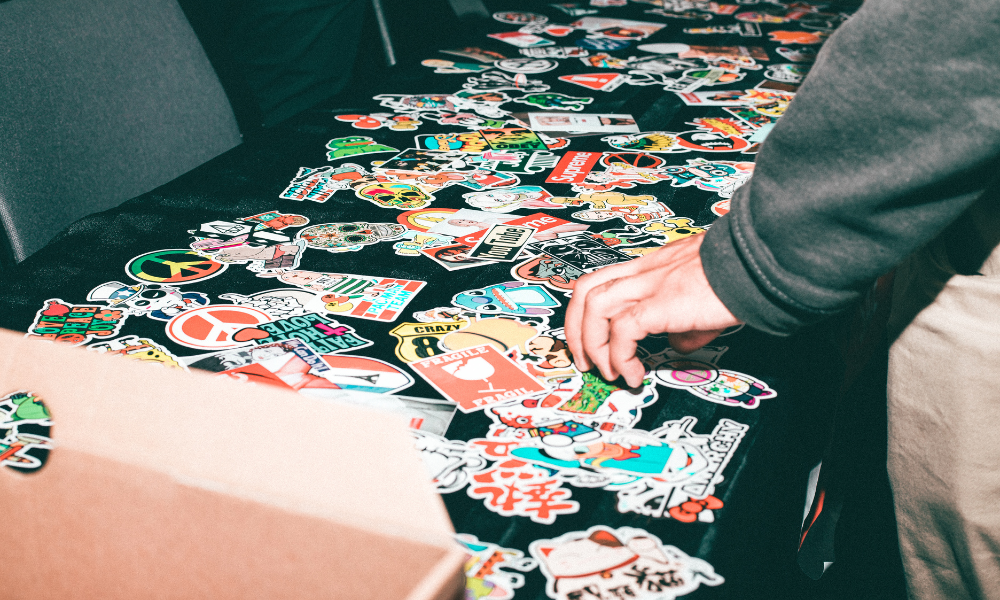 When learning how to set up a successful Etsy sticker business, here are a few tips to get you closer to success:
Offer Free Shipping
Who doesn't love freebies?
Offering free shipping for your Etsy stickers is a way to pull customers in.
Factor this into your sticker costs when setting prices.
Provide Excellent Customer Service
A happy customer will become a return customer.
Aim to respond to enquiries as fast as possible and go that extra mile for a customer if they ask for an edit or alteration for example.
A little personal touch goes a long way and will endear people to you and your sticker brand.
Take High-Quality Product Images
High-quality product photos make you look professional and can make your items look a whole lot better.
Show each sticker from all angles and in good light. Quality photos will get you more sales and Etsy may start to push you up the search algorithm.
Upload New Sticker Designs Regularly
To get customers coming back for more, upload new sticker designs on a regular basis.
By doing this, you'll keep the income rolling in and growing over time.
Offer Something Different
How can you make your stickers stand out from the crowd? Why should someone buy your stickers over someone else's?
If you can offer something that no one else is doing, customers will flock to you for that reason.
Could you offer indestructible stickers? Do your stickers contain something hilarious that people can't find anywhere else?
Think about creating a USP (unique selling point) and you'll gain a loyal following pretty quickly.
Offer Sticker Pack Deals
If you offer sticker pack deals, with a decent discount, customers will jump at this and your income will jump!
Everybody loves a deal and if they can save money by ordering a sticker pack, they'll likely do it.
Look at what other sticker stores are offering. And, put together sticker bundles of 10, 20, 50 and even 100 with a discount for each.
Is it profitable to sell stickers on Etsy?
Yes, selling stickers on Etsy is profitable.
Each one can be designed and shipped easily and affordably because they're light and small.
They are top sellers on Etsy and sell well to different age ranges.
If you stick with it, selling stickers on Etsy can make you a good amount of money.
What is the best price for selling Etsy stickers?
Etsy stickers sell for between $3 – $4 and you can bundle stickers together so customers can reduce shipping costs.
Take a look at what your closest Etsy competitors are selling at and aim to price yours similarly.
How to get Etsy sticker product listings seen quickly?
Etsy will push your sticker listings up the page ranking if you use relevant keywords, tags and titles and if you have a detailed product description and great photos.
Also, take advantage of marketing on your different social media platforms to drive outside traffic to your listings.
Do I need a business license to sell stickers on Etsy?
Etsy seller policies state that you don't need a business license to sell on their platform.
However, as an Etsy seller, you should check your local state regulations and business regulation authority for more information.
Is it better to sell stickers on Etsy or Redbubble?
Etsy has an established reputation and a huge worldwide customer base.
Selling through Etsy means you have to take care of your sticker designs, creation, shipping and customer service.
Redbubble is a print on demand (POD) service, that takes care of production and delivery.
This means you can have a more hands-off approach, once you've uploaded your sticker artwork.
However, for this service, you'll earn less from your stickers than with Etsy, as Redbubble will take a larger cut for the work they do.
Final Thoughts on How to Make Money Selling Stickers on Etsy
After reading this article, I hope you now have enough information on how to make money selling stickers on Etsy.
Etsy is a great place to set up your sticker shop, without having to risk the startup fees of a traditional shop on the ground.
Link your store to a POD platform if you want a more hands-off selling approach.
Or, if you're ready to go all in, think about investing in the right sticker creation equipment.
There's a way to start selling stickers for everyone here.
Just remember to create awesome sticker designs, that have something a little different and you'll start making sales in no time at all.
*Disclosure: I only recommend products I would use myself and all opinions expressed here are our own. This post may contain affiliate links that at no additional cost to you, I may earn a small commission.
Summary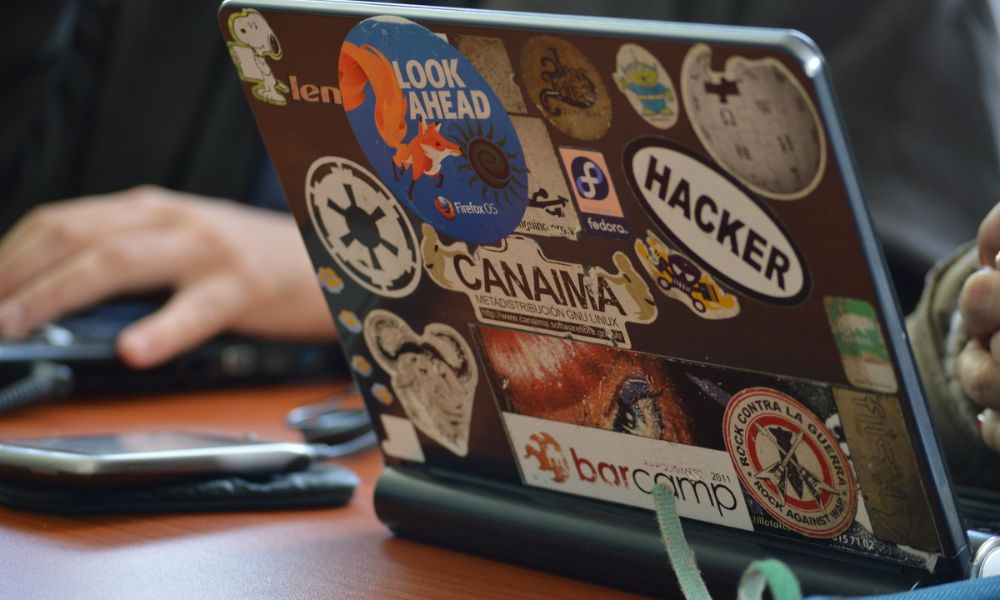 Article Name
How to Make Money Selling Stickers on Etsy ($1,000+ a Month)
Description
How to Make Money Selling Stickers on Etsy ($1,000+ a Month).
Author
Katie Lamb
Publisher Name
Remote Work Rebels
Publisher Logo