You might be decorating a home on a budget because you'd far rather spend your earnings on jetting off to sunnier climes. Or perhaps you're saving up for a big life event – wedding, baby, first home. Or maybe the cost of living crisis is beginning to bite but you still want your home to feel stylish and elegant? Or, perhaps you just love to know the cleverest of design tricks, cost-effective or not?
Interior transformations don't always have to be grand affairs. Instead, they can be slowly curated through small updates that don't break the bank but leave your home feeling lusher. 
Here, some of our favorite interior designers offer their home decor ideas, advice and expertise for decorating your home on a budget.
Interior design on a budget 
Whilst it is essential to set an interior design budget and stick to it, it is also important to design a home you will love. 
From clever tricks with mirrors and paint to upcycling advice, our designers' beautiful but economical decorating ideas will help you decorate a house on a budget to create a luxury look for less. 
1. Use quick paint tricks for big impact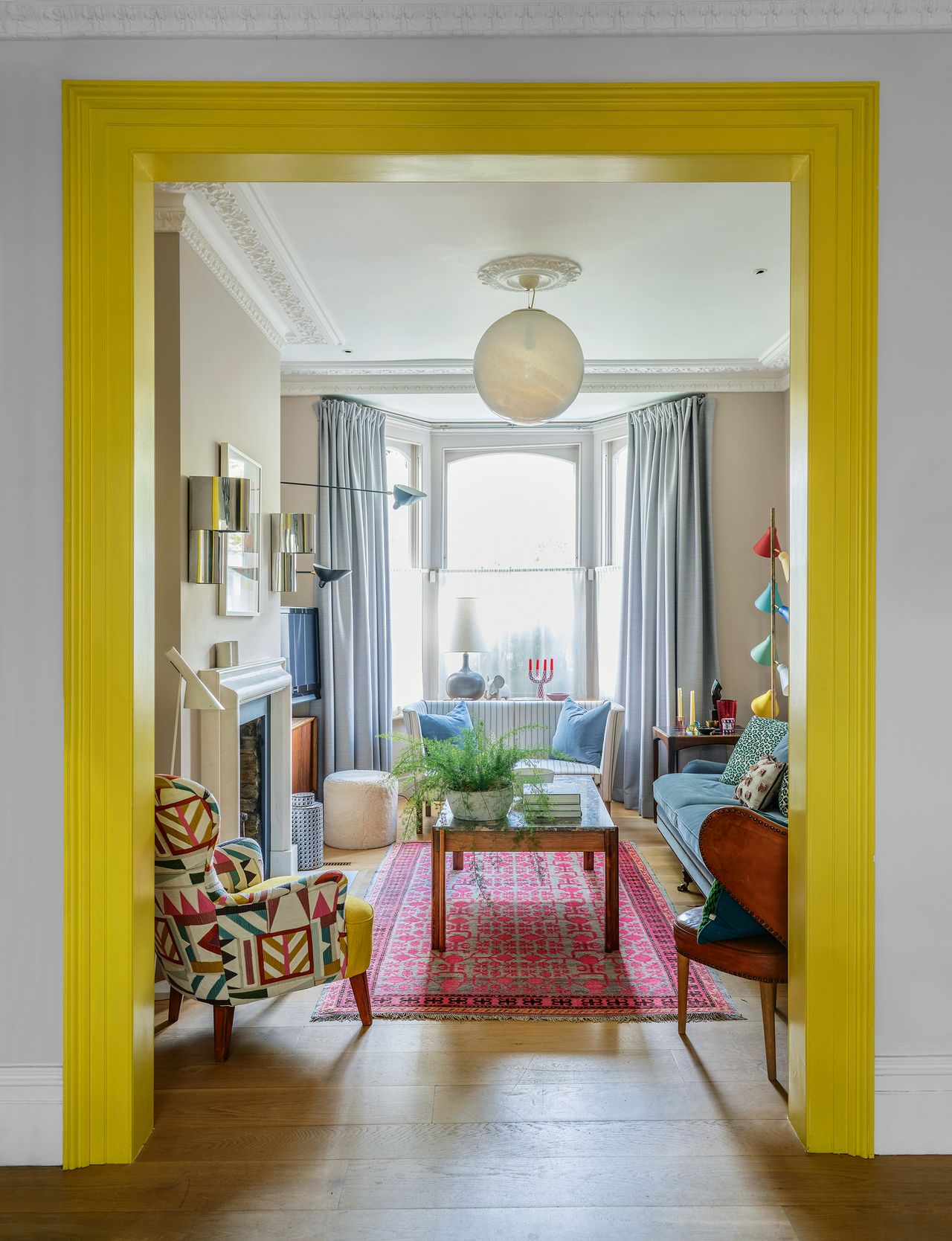 Using clever paint tricks is the easiest, most cost-friendly way to add color, layering and a touch of flair to any room. 
'Paint is such an easy and affordable route to an instant effect – every room has more wall than anything else,' comments Martin Waller, founder of designer furniture store Andrew Martin (opens in new tab). 'I often think that people don't pay nearly enough attention to their walls, spending months researching fabric but only minutes choosing paint.'
While luxury color schemes typically lean towards rich neutrals, Martin suggests otherwise, especially in smaller rooms: 'Small rooms often benefit from the most dramatic color schemes – many people think a small space should be painted in a pale, plain finish but I think a small space needs more not less emphasis.' Opting for a bolder scheme creates a lavish, intimate atmosphere.
Or you can try the trick interior designer Suzy Hoodless has used in her living room, above. Simply use a bold, contrasting color to pick out trim. This accent color can then be picked up again elsewhere in the space with the odd accessory, creating a cohesive look in an otherwise plain space. 
2. Reuse and refurbish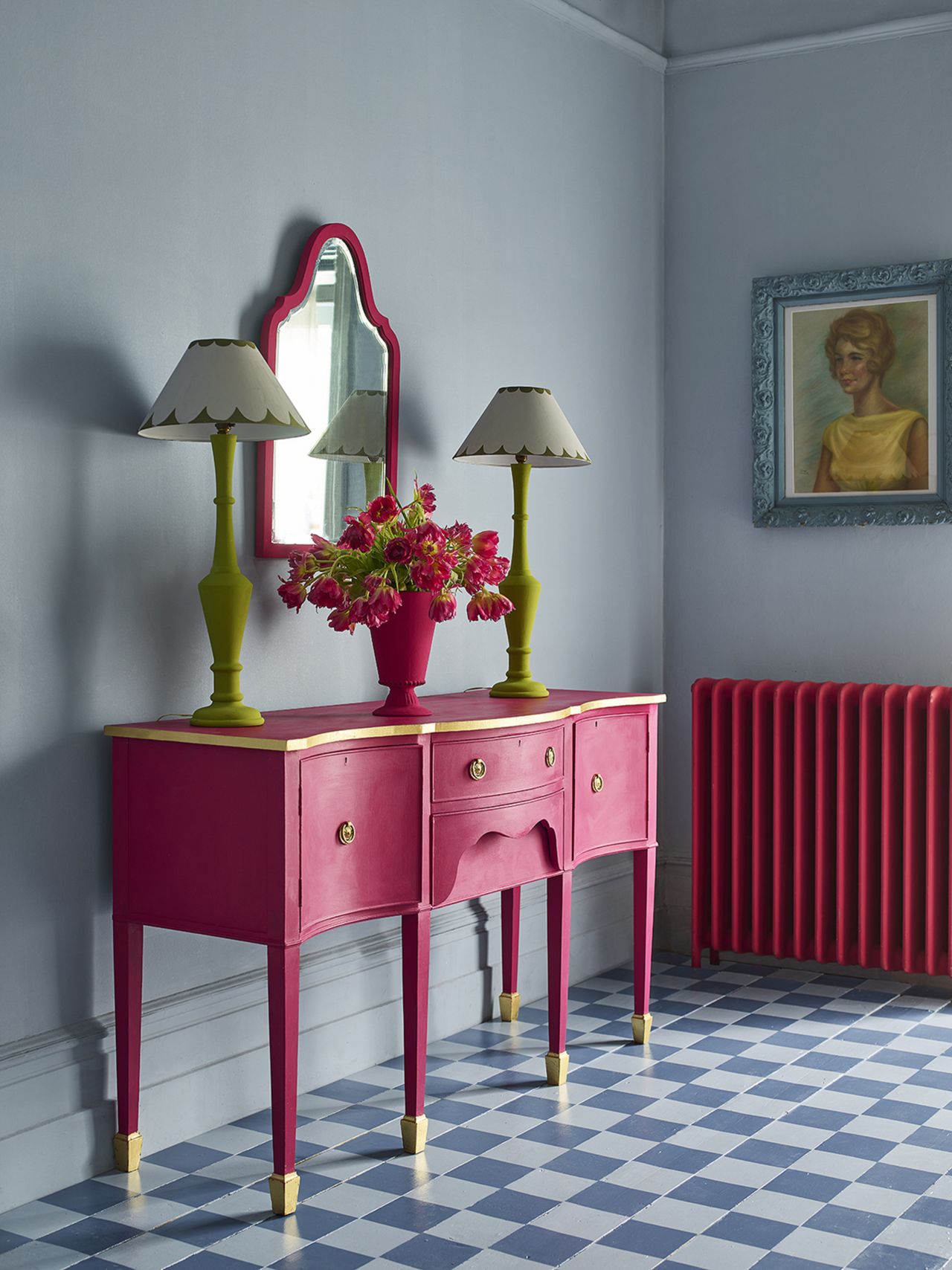 Whether it's a antiques market find, an inherited piece or simply something you've been longing to replace, giving an old piece of furniture a new lease of life can be a good trick to have up your sleeve when decorating a house on a budget.
This can mean repainting wooden furniture or reupholstering worn or out-of-date soft furnishings. This is also a sustainable way to update your home and add a touch of personality whilst extending a piece's lifespan. 
Louise Wicksteed, design director at Sims Hilditch (opens in new tab), emphasizes the impact giving existing furniture new looks can have: 'Reupholstering and repairing existing furniture is a great way to refresh a room, without the expense of replacing entire pieces every few years,' she states. 
'Part of the Sims Hilditch ethos is to reuse and refurbish wherever possible, bringing new life into old pieces for posterity. This might be antique dining chairs, sofas or armchairs that need reupholstering, or family portraits that need cleaning and reframing ready to be passed down to the next generation.' 
3. Be clever with wallpaper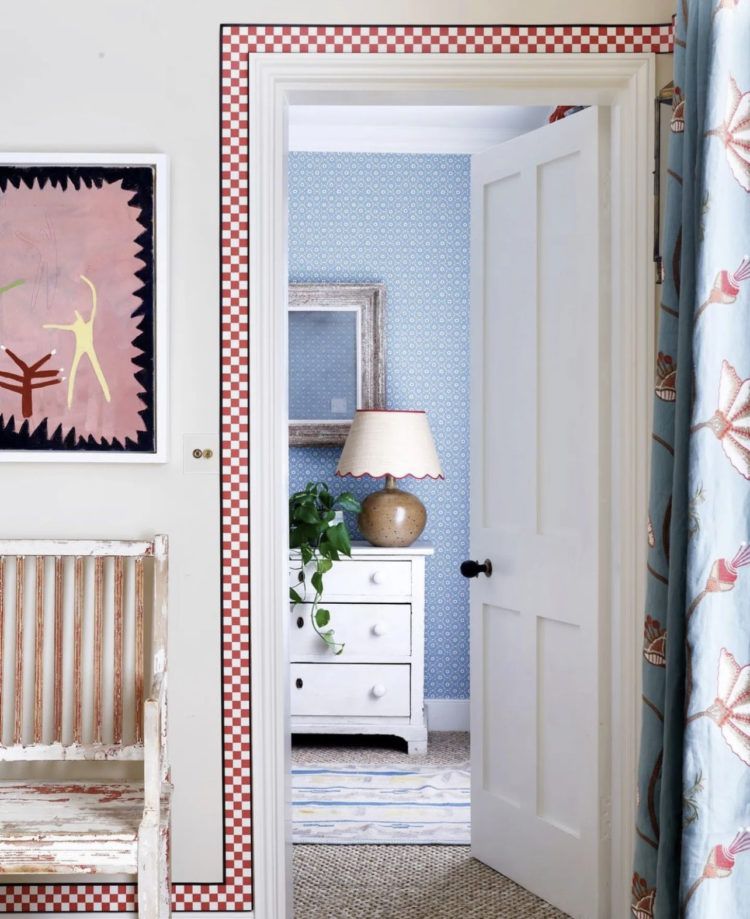 Paint may be a quicker solution for decorating a house on a budget, but wallpaper ideas are a great way to add a feeling of layered luxury at a minimal cost. And while wallpaper can add color and pattern to your scheme – always guaranteed to make a space look more luxurious – you needn't use it on all four walls if you are looking to decorate on a budget. Living room feature wall ideas are one way to go, or you could copy the clever and cost-effective trick above by designer Susie Atkinson (opens in new tab) and use wallpaper borders to highlight architecture. 
'To add a feel of luxury to a space is the use of wallpaper; although not cheap per se it can bring an interesting, textural addition to any room, especially one of our metallic prints, and you only have to commit to one wall too so three rolls should be more than enough for most room makeovers,' advises Farrow and Ball (opens in new tab) brand ambassador Patrick O'Donnell. 
4. Make architecture more interesting with DIY panels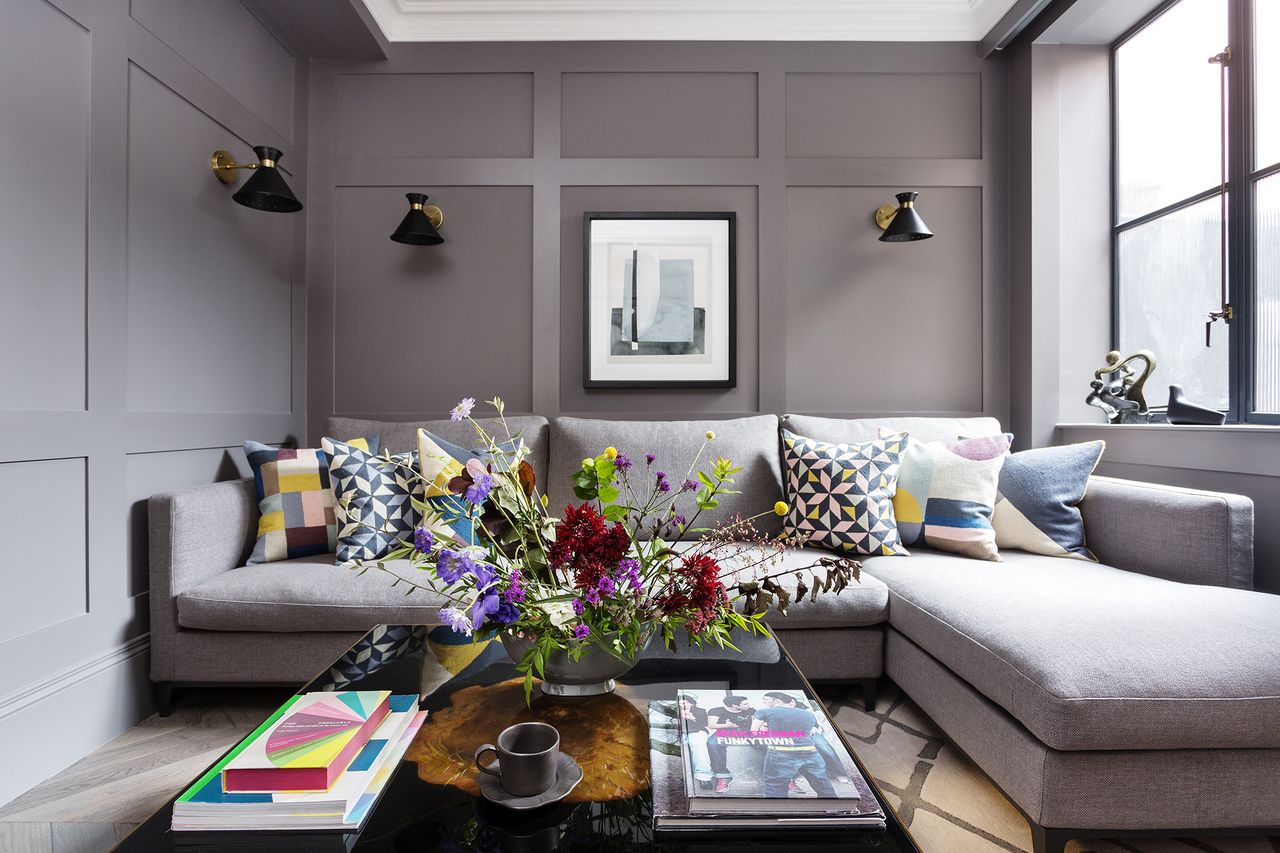 DIY wall paneling ideas can make drab architecture look much more intriguing.
'Whilst we all review our budgets and prioritize where to spend, one way to help elevate a room from the mundane to something more glamorous can be judicious use of finishes.' suggests Farrow and Ball (opens in new tab) brand ambassador Patrick O'Donnell. 
'Creating "paneling" with economical strips of timber, mitered for neat joints and painted in our Modern Eggshell will bring a little sophistication to a once drab, plain wall.'
5. Emphasize art with clever lighting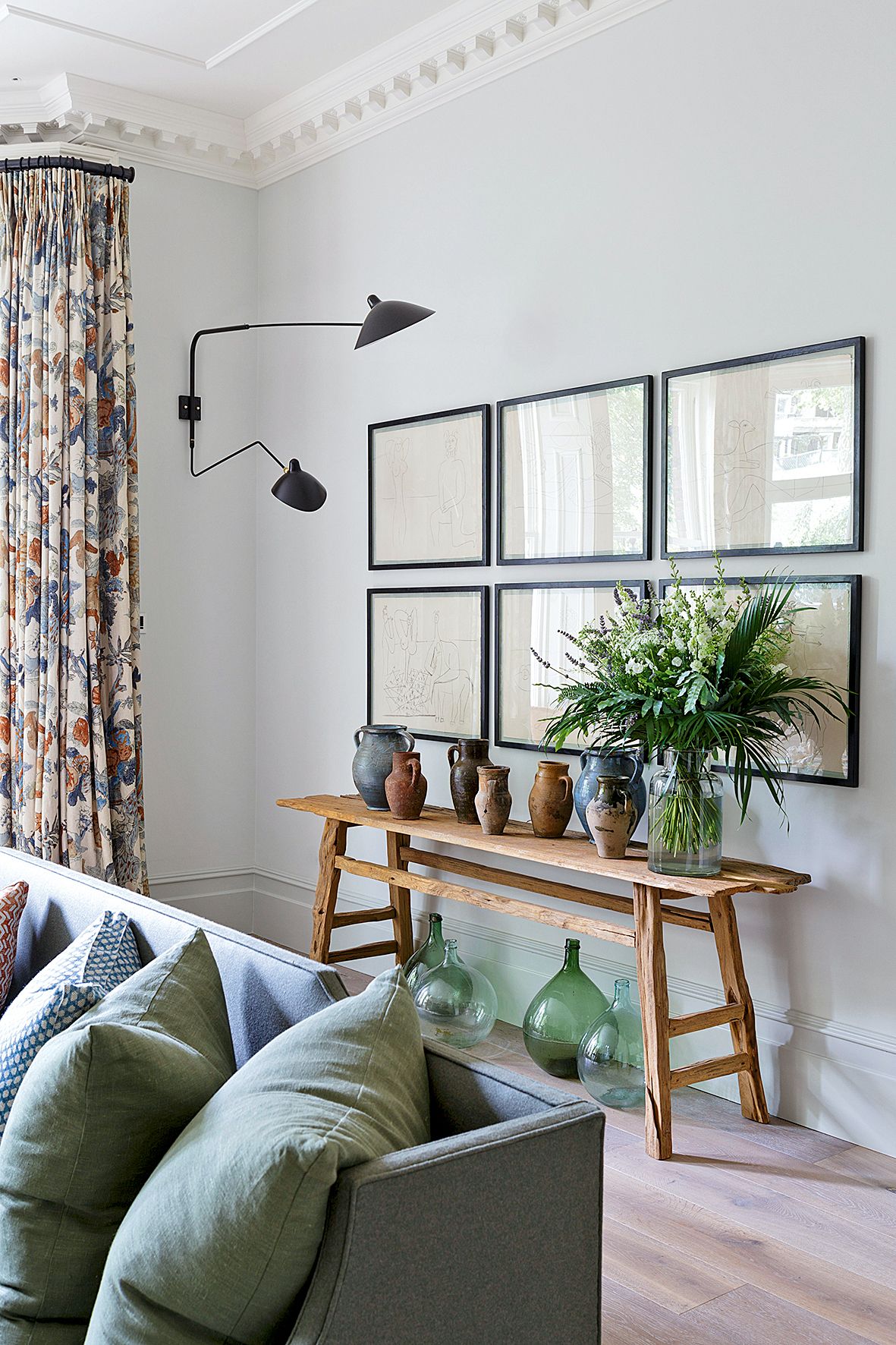 Art is often seen as the most powerful accessory to any room. Luckily, artwork has become increasingly accessible over the last few years and it is even easier to chose art for your home. It is no longer about spending thousands on a well-known artist but finding pieces that resonate with you and your family. 
No matter the artwork, how you display it has a massive impact on the final look and feel of your home. When decorating a house on a budget, lighting art is a great way to highlight the piece and create a focal point in any room. There are many ways to achieve this, from impactful, as above, to subtle.
'My favorite way to light art is by using LED picture lights, which are clever enough to contain the light purely on the canvas, rather than lighting the wall around it.' says leading designer and founder of Guy Goodfellow Design (opens in new tab), Guy Goodfellow, 'Instead of having brassy picture lights, which we've seen enough of, a great trick is to paint the picture light in the same color as the wall. You don't visually register them and only when they're on in the evenings do you see them.'  
6. Hunt for vintage finds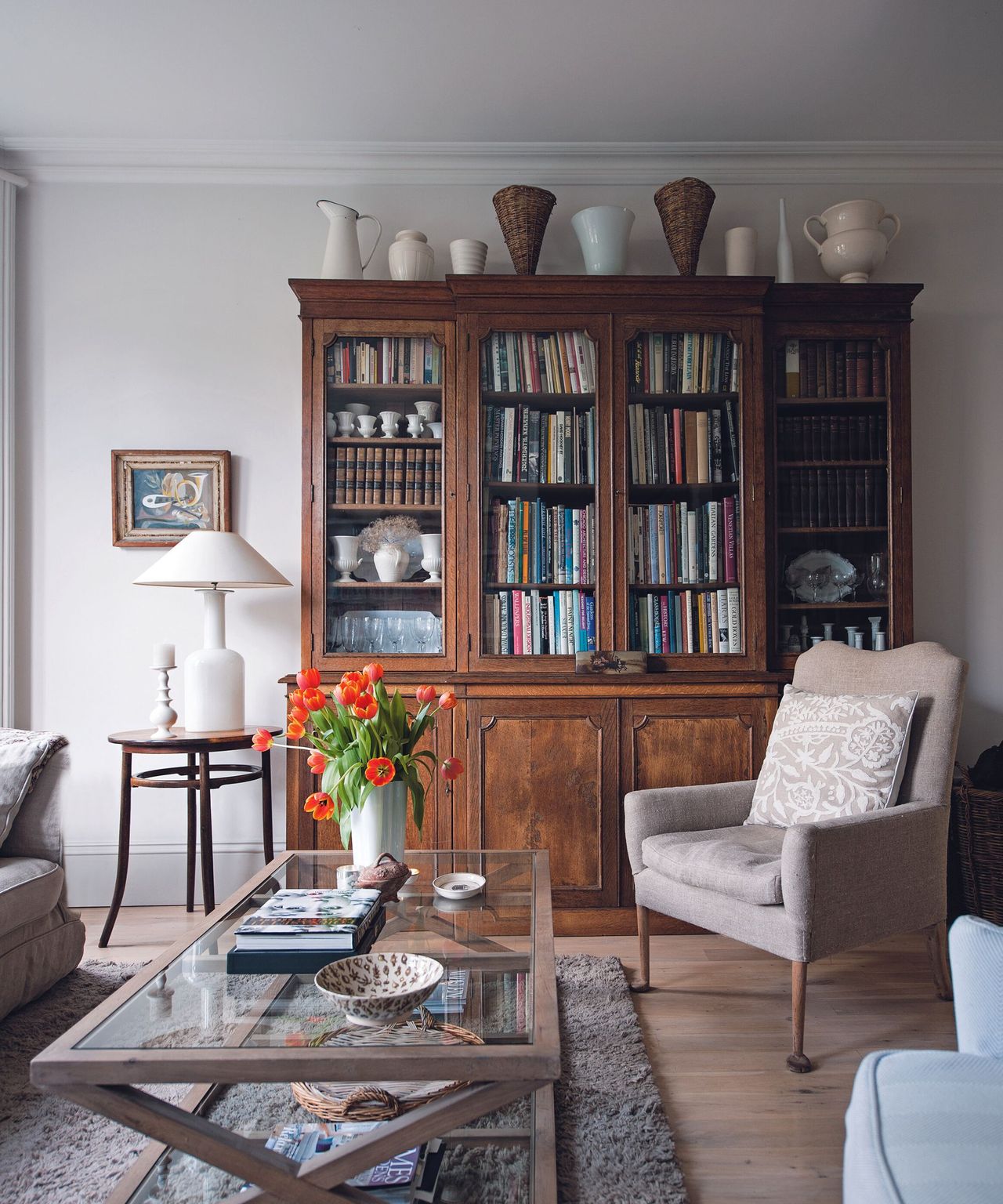 Vintage decor has made a welcome return to interior design in the last few years. From traditional pieces to contemporary antiques, finding hidden gems in antiques' stores is the perfect way to add character and a touch of luxury when decorating a room on a budget. 
'There's real pleasure in foraging for a special piece, and potentially getting a bargain or something unique that can't be bought on Amazon or at a department store. Look for pieces that speak to you, which add an element of curiosity so that they bring character to a room,' adds Matthew Williamson of Matthew Williamson Design (opens in new tab).  
7. Give new life to leftovers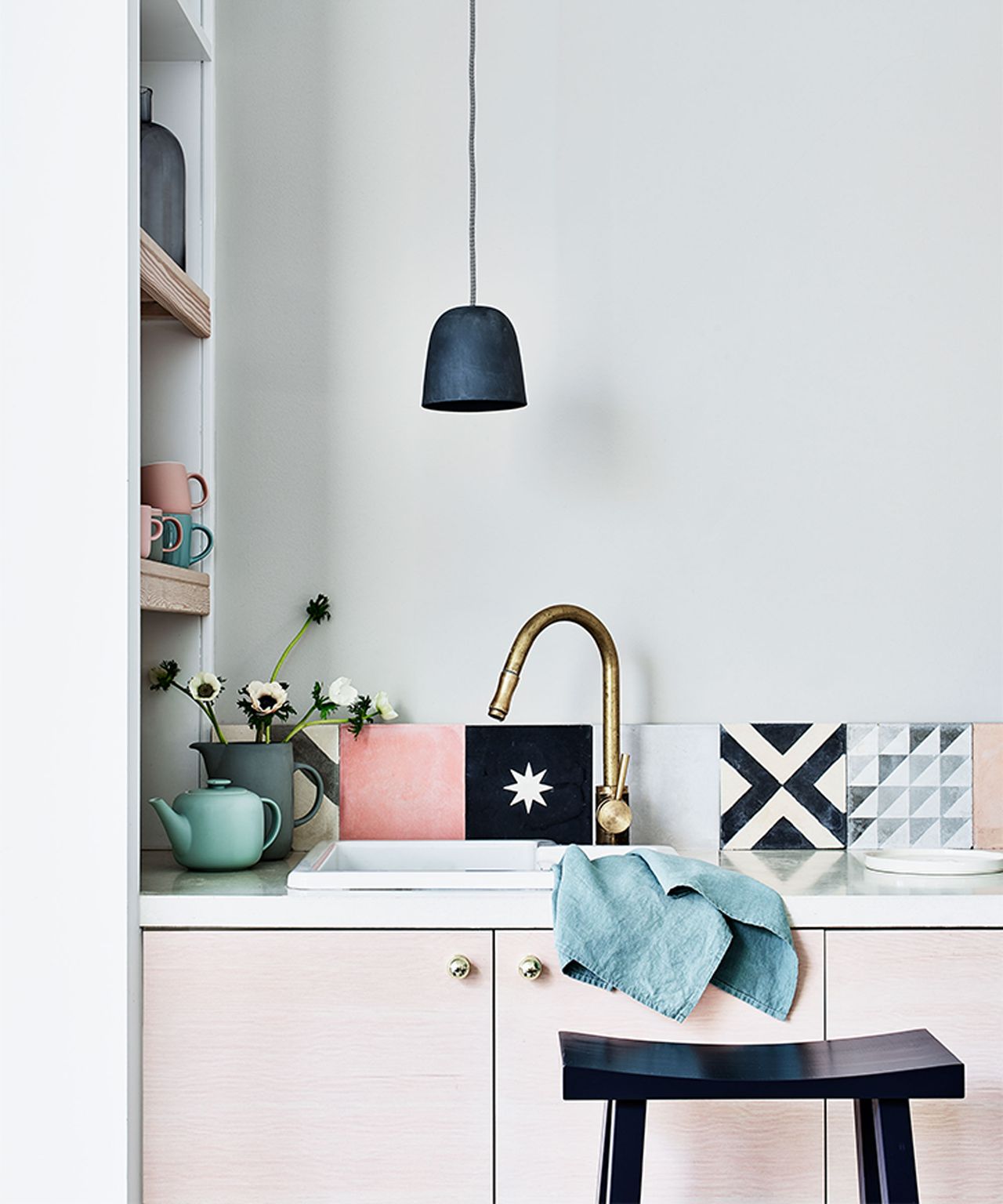 Not only is reusing or repurposing materials a sustainable way of approaching design, but also an effective way of approaching the decoration of a house on a budget. 
Tiles left over from a project elsewhere in the house, for example? Use them to add pep to a space that needs a lift.
Designer Maria Speake of Retrouvius Reclamation & Design (opens in new tab) encourages using materials smartly but in beautiful and unique ways. 
'We have to start changing the way we use materials' she states, 'Leftover tiles or tile offcuts can be easily inserted into joinery pieces – an easy way to jolly up a very boring closet door.
'One of the fun things we've been doing with leftover parquet is cutting it up quite thinly to use as almost light marquetry. We make decorative parquet panels to use as insets and the resulting geometrical effect is very interesting to look at.' 
8. Limit stand-out finishes to showpiece spaces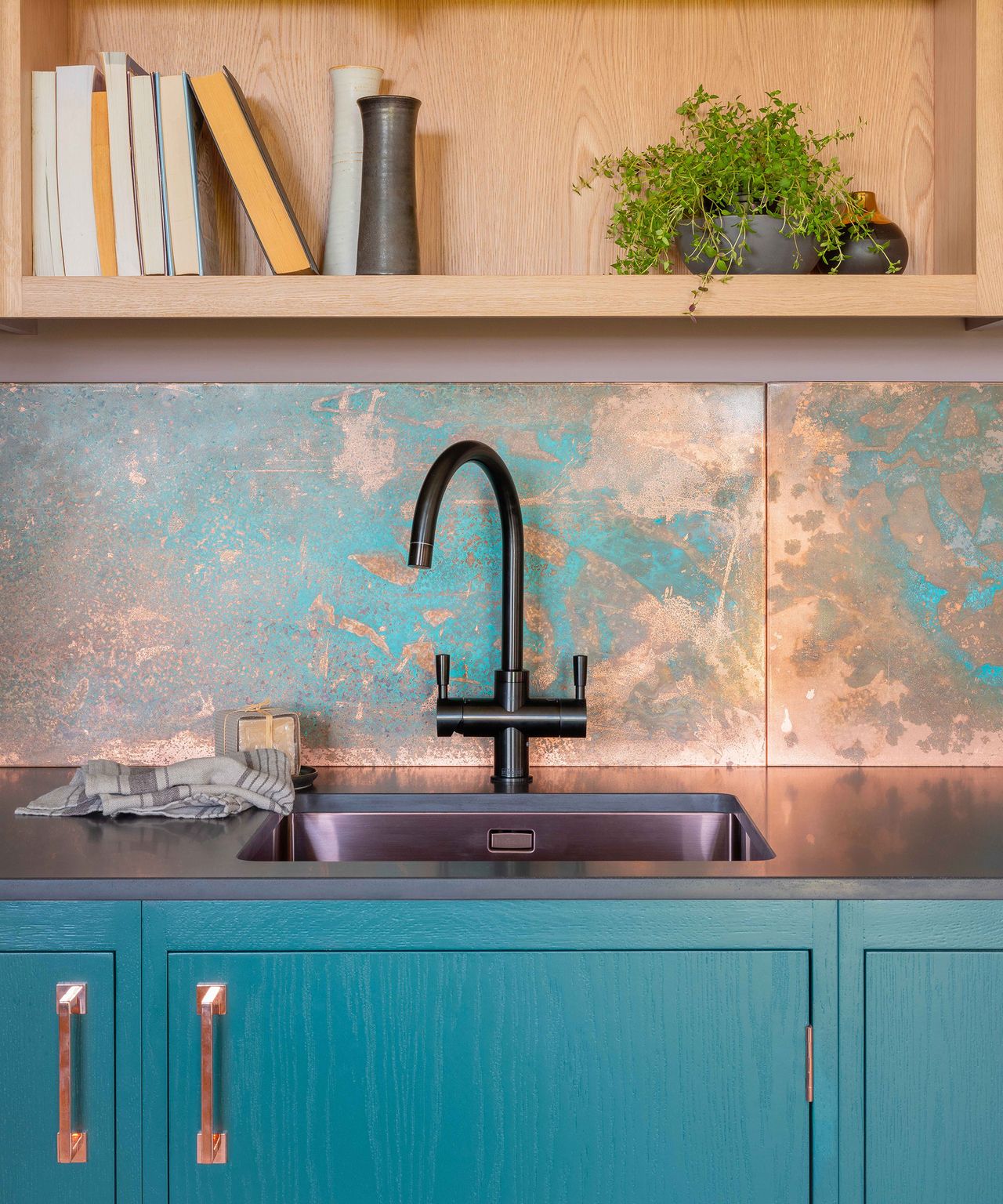 'This is one of my favorite tricks for decorating a home on a budget,' says Homes & Gardens' Editor in Chief, Lucy Searle. 'In fact, it's one I've used myself many times over the years in the many homes I've rented, owned and renovated. And that is to save where you won't notice and spend where you will. 
'This could mean anything, from stinting on the finishes in a spare bedroom that's barely used, and spending on beautiful backsplash ideas in the kitchen diner of your dreams. Or perhaps you can choose cheaper fabrics for curtains, but have them trimmed to look more expensive. It's all about being clever with the budget you have.'
9. Reconsider your curtains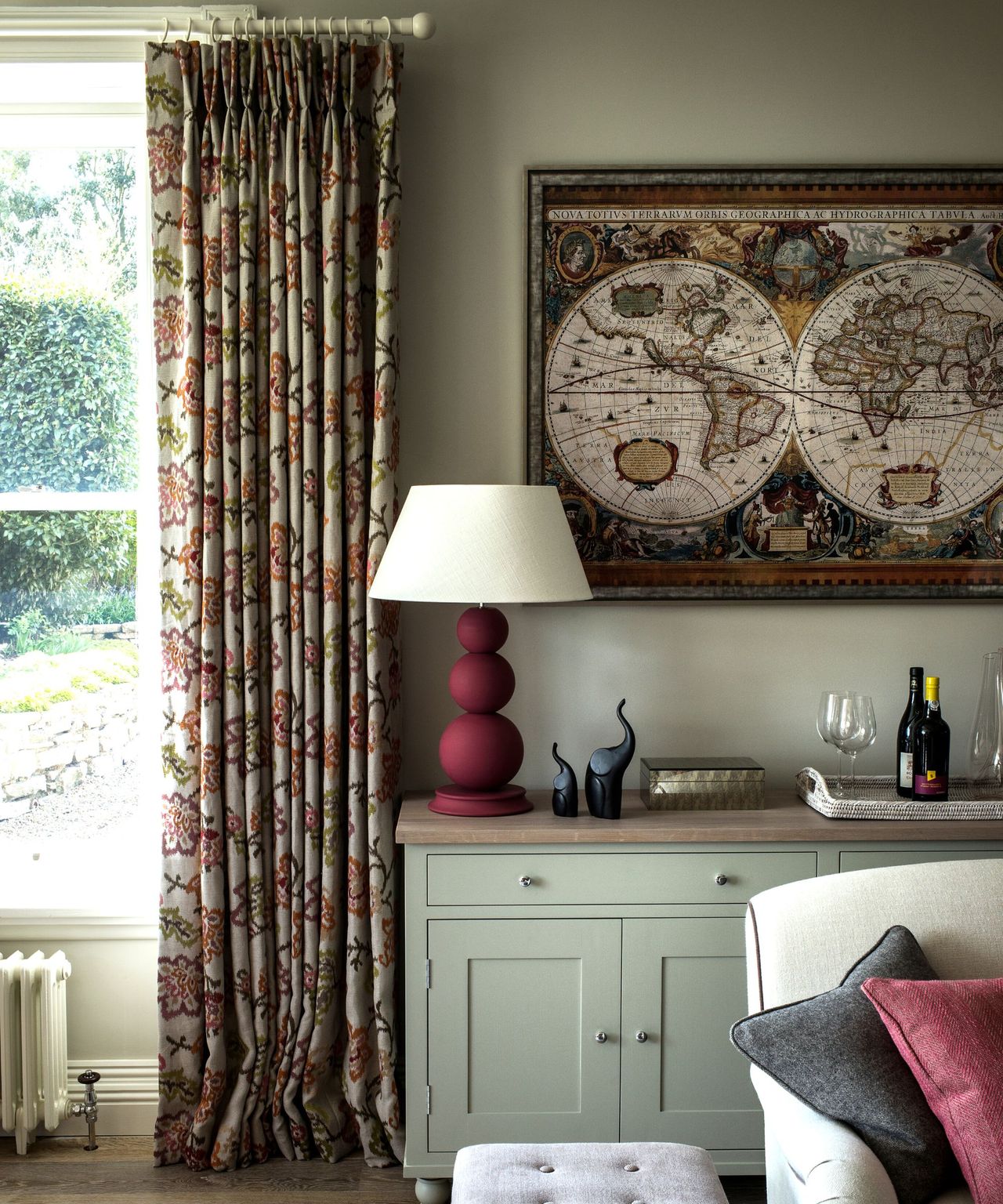 There are so many curtain ideas that can be incredibly versatile when it comes to design and can really help make a space feel more luxurious – even on a budget.
'Curtains are one of the first things I think about in a room; they are an amazing canvas to play with' says Charlotte Rey, of Campbell-Ray (opens in new tab). 'Curtains don't need to be just for windows, they can also be decorative and transform a corridor with a hard exit into a space that feels softer and more embracing.' 
Playing with different elements on curtains, or even adding features to your existing drapes is a great way of playing with interior design on a budget. 'I love tassels,' Charlotte continues, 'the right ones can be sensual and a bit sexy. They add a level of finish to a room that feels special.' 
10. Switch out your lamps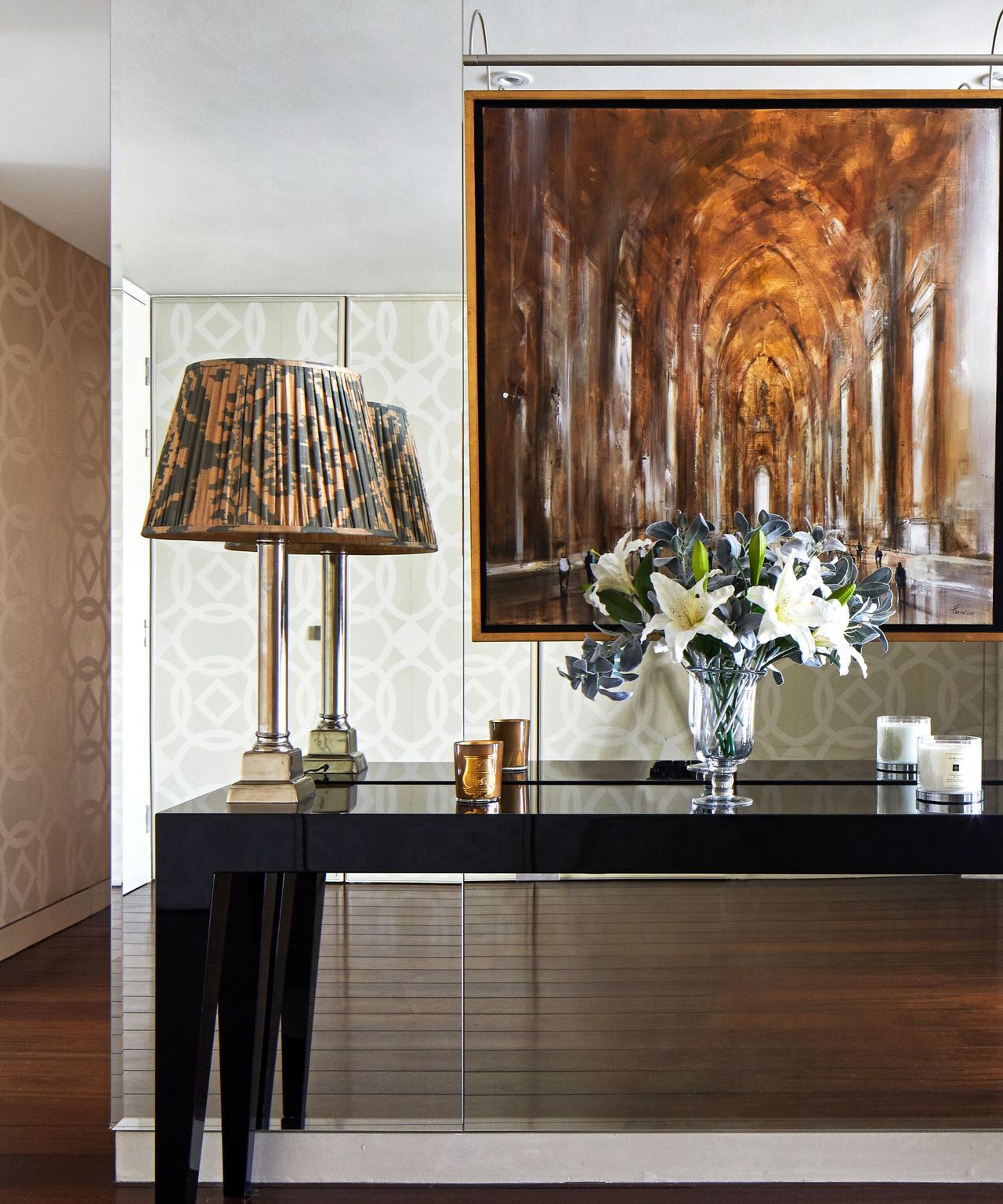 Switching out your shades and revitalizing lamp bases can be an effective way of sprucing up your space without spending out on new light fixtures. Designer Penny Morrison (opens in new tab) emphasizes her love of lighting for creating a luxury space, 'I love to add color and pattern using lamp shades – the bigger and more vibrant the better, as they make the room look much grander.'
'Create statements out of your lamps and shades to express effortless sophistication', she continues. 'They exude charm, elevating elegance and add personality to any room.' 
11. Layer pattern and texture through soft furnishings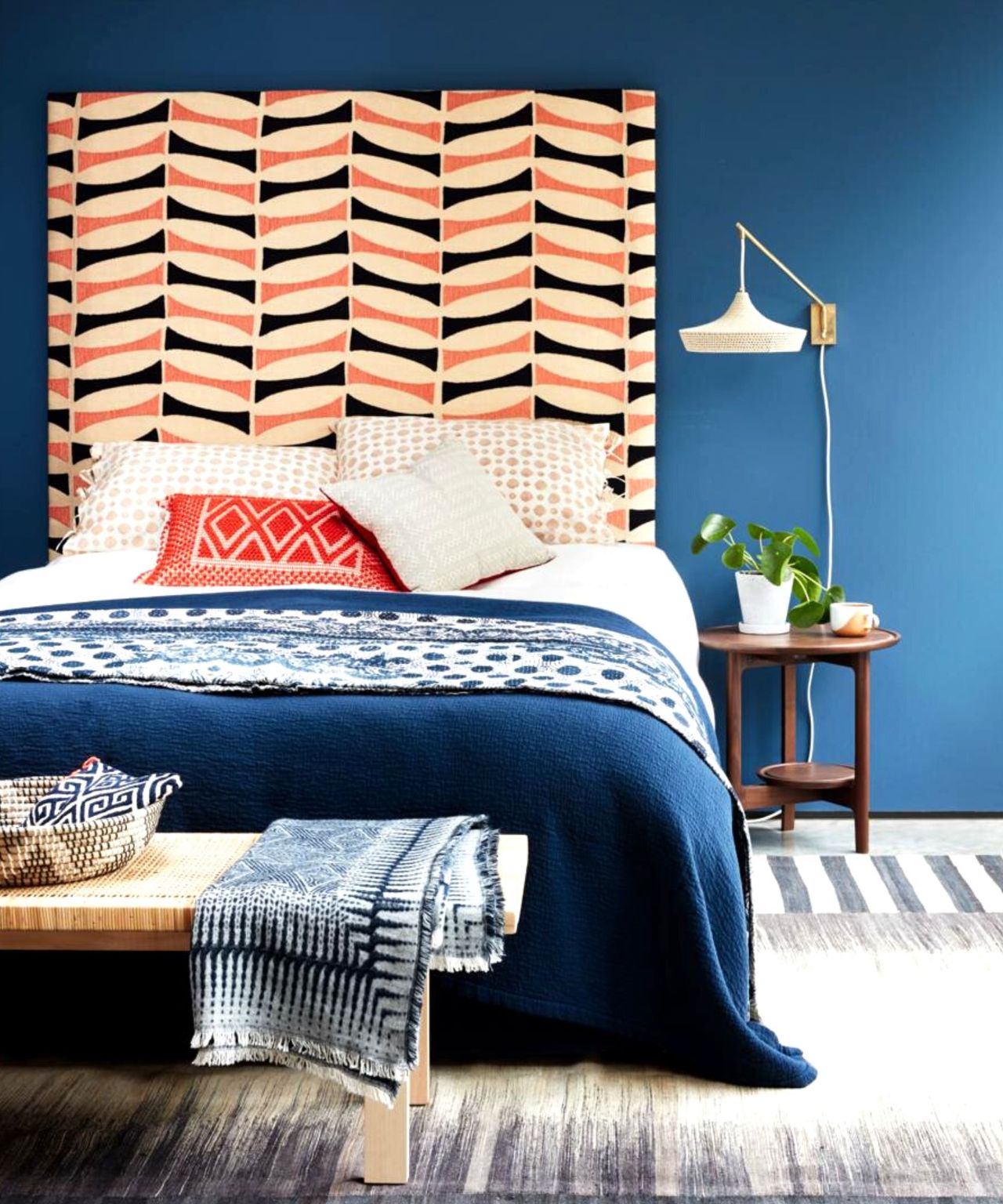 Layering is a great way of achieving a luxury, high-end finish even on a budget. 'This year we're embracing a wide variety of materials to create an uber-luxe and inspirational space,' says Martin Waller of Andrew Martin.
Consider layering patterns and textures through soft furnishings such as cushion covers and throws – both of which are practical and pretty ways to update your space on a budget. 
'We like to layer patterns, big and small, in a room so that it creates interest without the eye settling on one thing for too long' says Bunny Turner, co-founder of Turner Pocock (opens in new tab), 'It's important to work with different scales of pattern – like large floral with smaller geometric – as it allows each one to stand out.'
12. Use mirrors to enhance your spaces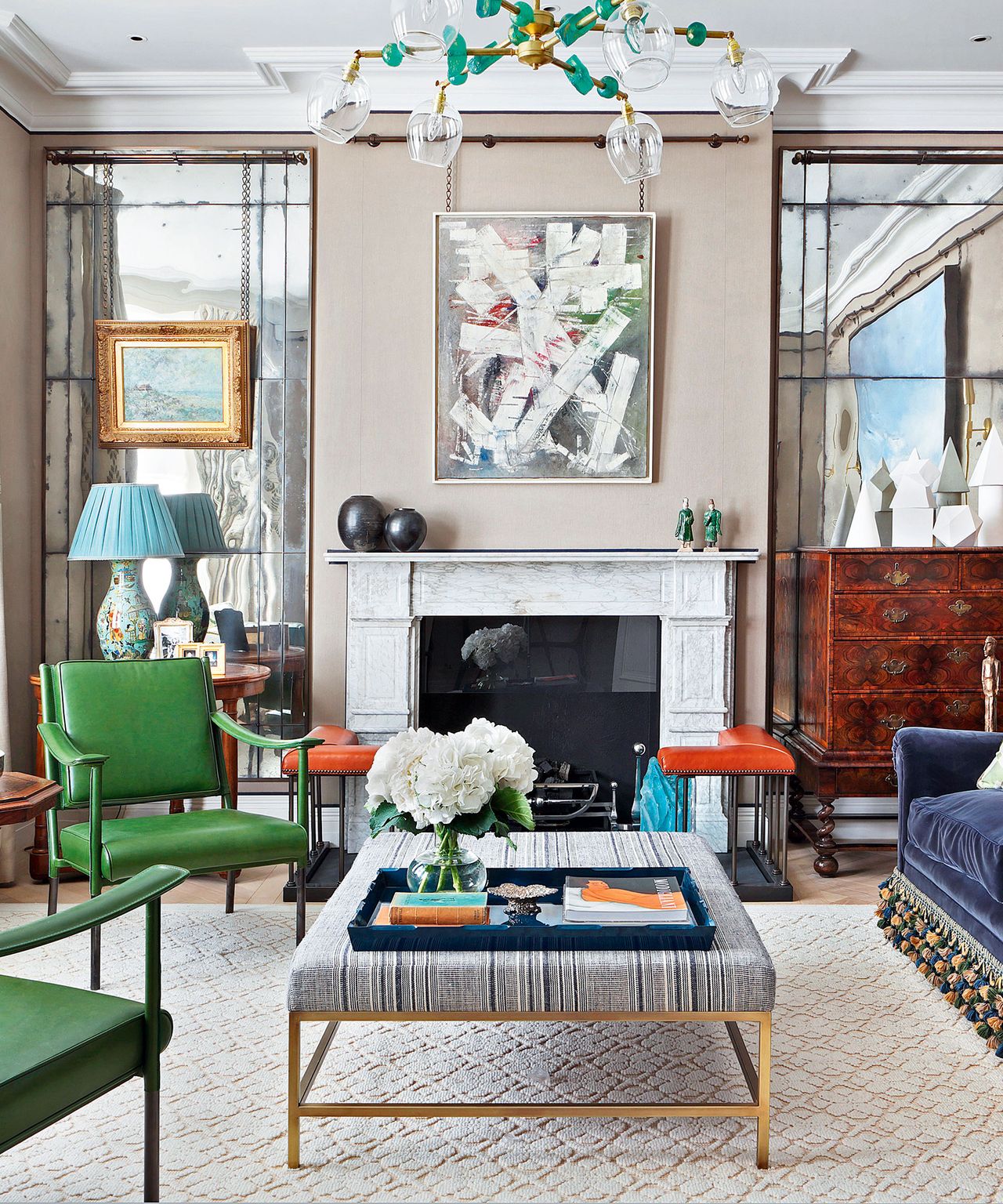 'The power of decorating with mirrors can't be under-estimated,' says Lucy Searle. 'It can make a small, dark room feel instantly larger and lighter, give you wonderful reflected views and is said to improve a room's energy. 
'My particular favorite trick that designers regularly use is to put lighting in front of mirrors, especially in living room or bedroom alcoves. Doing so creates a real luxe look.'
13. Add personality with bespoke furniture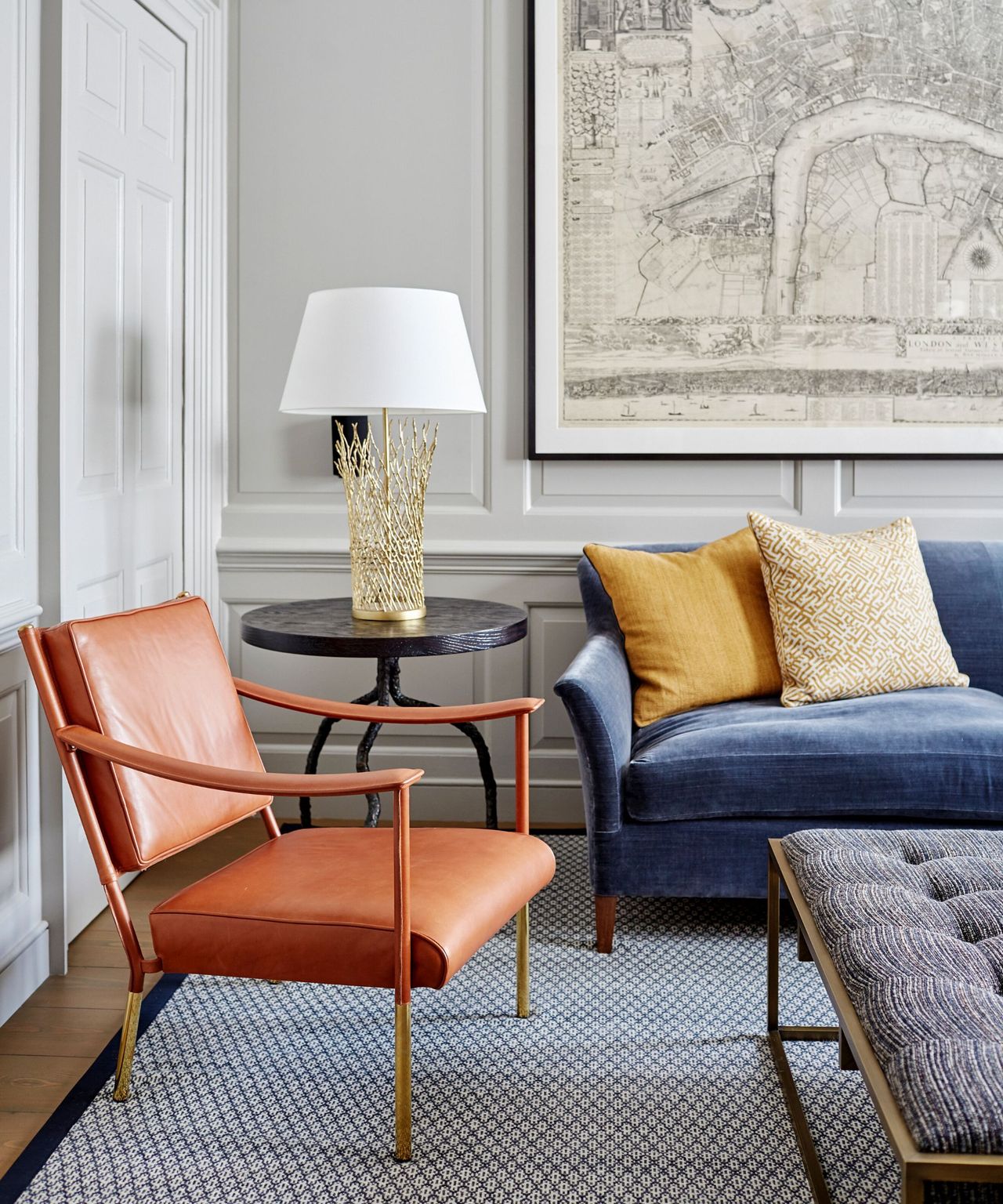 While commissioning bespoke furniture might not sound budget-friendly, Robert Stephenson of London-based furniture designers and upholsterers Sedilia (opens in new tab)believes that you can't go wrong with personal pieces in the long-run. It's all about the buy well, buy less school of thought and investment in timeless pieces you'll love forever over cheaper items that will fall apart or you'll fall out of love with in the quickly. 
'Don't be afraid to have an open and frank dialogue about the budget,' Robert recommends. 'When discussing your brief, make clear what is important. For example, if it has got to be super comfortable, ask your maker to place particular importance on that. Or if it just has to look fantastic but won't be used very much then ensure the finishing is perfect.' 
What makes a home luxurious?
A luxurious home uses several elements that work together towards a put-together effect. Consider adding layers to your design through smaller elements such as books and candles adorning coffee tables, or finding the perfectly sized rug for a room. 
It is the details that make a home feel personal and complete. 
How do I make my home elegant on a budget?
Elegance is about finding a careful balance in your home. An easy way to create a dignified space is through paint – choose understated hues for a calming yet expensive effect. 
Lighting and hardware are also important considerations when it comes to improving the overall look of your home. It is easy for these elements to look cheap or stand out for the wrong reasons so look out for high-end materials in antique stores for more affordable prices and pieces that tell a story.