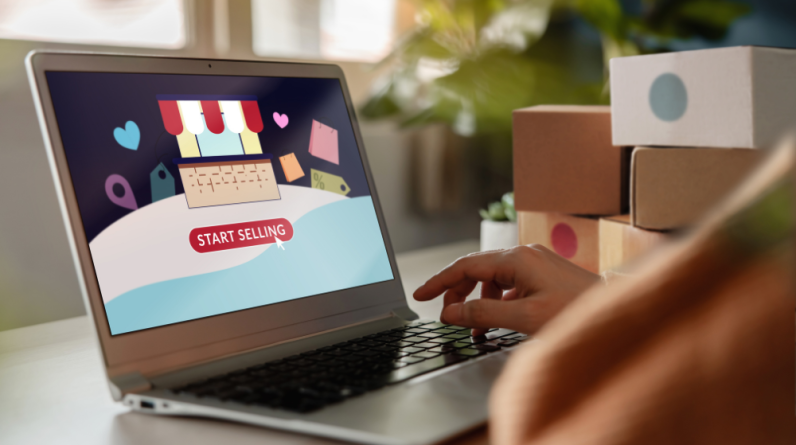 Have you thought about selling on Etsy but are short on cash? If so, this article detailing how to start an Etsy shop with no money is going to be of interest.
When starting a new business, whether online or offline, it helps to keep startup costs low.
One reason for this is that you might not even know if your business idea has legs yet.
It's a good idea to test out your products without spending too much, to see if there is actually a market for them.
By starting your Etsy shop with minimal investment, you won't have such a dent in your pocket if your product doesn't sell and you need to rethink your strategy.
But, one good thing is that Etsy makes it easy for beginners to set up a shop and start selling products.
And, you can start this shop for free as Etsy only takes fees on products when they sell (more on this later).
So let's dive in and look at how to start an Etsy shop without money.
Overview of How to Start an Etsy Shop with No Money
Choose the Right Products to Sell
Start Creating Your Products
Design Your Own Etsy Store Brand for Free
Take Product Photos Using Your Smartphone
Edit Photos with Free Photo Editing Software
Use Handwritten Shipping Labels and Thank You Notes
Set Up Your Etsy Store and Name It
Create Listings with Product Photos and Videos
Fill Out the Listing Details, Inventory and Pricing
Select Your Preferred Payment Methods
Open Up Your Shop to Customers
---
Related Posts:
---
Acorns: Get a free $10 just for signing up and start saving for your future. Your spare change is invested for you by experts. No investment knowledge is required! Join Acorns Now.
Opinion Inn: Make money completing surveys in your spare time. Join and get a free $10 bonus.
Swagbucks: Earn easy money taking surveys, watching videos, playing games and shopping online. Join now and get a $5 bonus.
---
How to Start an Etsy Shop with No Money: Exact Steps for Success

Etsy is a great place to start an online business even with no experience.
The Etsy platform gets on average 377.4 million people per month visiting the various stores and shopping for unique goods.
And, some of the top sellers, such as PlannerKate1, have made over 1.8 million sales since her shop opened!
As you can see, there's a huge potential for success here and to make money online selling your own products.
Follow these steps to start an Etsy shop with no money.
1. Choose the Right Products to Sell
Your first step to start selling on Etsy is to choose the right products to sell that can be made without investment.
And, the good news is that there are many different products you could sell that can be made easily and for free.
Here are a few product ideas to sell that require minimal cash investment.
Sell Digital Items

When searching for how to start an Etsy shop with no money, selling digital products is one of the best ideas.
Digital items are made online using a laptop and a graphic design software such as Canva (which can be used on a free account to start).
They can be created and sold in digital formats such as printable templates, printable designs, graphic templates or eBooks.
A few ideas for digital items to sell on Etsy include:
Stickers
Planners
Calendars
Invitations
CV templates
Cosmetic labels
Lightroom presets
Business cards
Wedding printables
Social media templates
These can be made easily and the cool thing is that Canva has thousands of pre-made templates you can use.
Just make sure you make the template your own if you plan to sell it on Etsy.
And, another great pro of selling digital downloads is that they require zero shipping and inventory costs.
You just need to create your digital download once and add the file to your Etsy store.
Every time you get a sale, the customer pays and downloads the file right to their own computer.
Sell Print on Demand Apparel
Another easy way to start selling on Etsy with zero cash is to sell print-on-demand apparel.
This basically means creating designs that get printed for you onto different products when a sale is made.
Not only does this cost you nothing, as the print-on-demand (POD) company takes their cut from each sale, but you avoid having to hold onto inventory that might not sell.
A few of the best POD items to sell on Etsy include:
T-shirts
Framed Posters
Mugs
Custom printed fabric
Hoodies
Tote bags
To get started, created a free Printful account and upload your designs.
After creating your Etsy store, head to your dashboard and add Printful as your production partner and authorize the Printful Etsy application.
Add mockups of your POD items to your Etsy store with description text and prices.
When someone orders an item, Printful gets alerted and they will print and deliver the product for you.
Make Your Own Products

Etsy is a creatives dream and handmade products sell extremely well.
If you know how to make your own products, or are willing to learn, this could turn into a lucrative side hustle.
A few ideas for handmade items to sell on Etsy include:
Jewellery
Craft supplies
Party decorations
Wedding supplies
Personalized gifts/gift boxes
Vintage items
Personalized cards
Handmade clothes
Bath and beauty products
---
Further Reading:
---
Have a look at what old items and materials you have around your house that could be recycled.
This might be old wash bags you could upcycle, or old clothes you could rework and give an edgy look.
You might even find some leftover fabric that could be reworked into customized tote bags or kid's soft toys.
People flock to Etsy from all over the world to buy handmade, unique items, they can't find anywhere else.
Choose one handmade niche and stick to it, such as wedding supplies or recycled bags made from rice sacks.
Once you become known for making a certain type of item well, your sales will increase and customers will come back to you for more.
Flip Second-Hand Items
While handmade items are the most popular selling Etsy niche, you can make money selling items you did not design.
Reselling is only allowed in the craft supplies and vintage sections.
Etsy will not allow you to just repackage other people's items to sell as your own.
But, if you have a little cash to invest, you could search local thrift stores, vintage shops and second-hand stores.
Here, you may find old treasures that can be bought cheaply, given a new life and sold on for profit.
A few ideas include second-hand furniture items or vintage clothes.
Just be aware that you will have to factor in delivery costs. So choosing lightweight items is the smarter choice.
2. Start Creating Your Products
By now, you should have decided which types of products you'd like to sell.
Deciding how to start an Etsy shop with no money, needs you to create 1 – 10 products before you can open your shop.
The more listings you have, the higher up in search your Etsy store will show, as Etsy likes to prioritize active stores.
If you can, having 10 – 20 items ready for delivery is the sweet spot.
You can set the inventory amount for each item in your store, so you'll never get caught out.
For digital products, you just need to create the digital files once and upload them to your store ready for download.
Personalized items, will be made to order and you'll have to make notes of that in the product description, so people know how long it will take for them to get the item.
Or, for certain products, you can make a selected amount of pre-made items and ship them off when orders come in.
Obviously, for print on demand, you don't have to worry about this, as the POD company will take care of print and delivery and you just need to optimize your listings so they get found in search.
3. Design Your Own Etsy Store Branding
Another way to reduce Etsy startup costs is to design your own logo and shop branding yourself.
And, don't worry, you don't have to be a graphic design whizz as tools like Canva give you tons of professional graphics, fonts and templates for free that you can use or model to create your own designs.
The minimum you need is a logo and banner for your Etsy store.
And, as you start getting good reviews and making more sales, you can upgrade your shop design or add to it as you go.
4. Take Product Photos Using Your Smartphone
The next step in how to start an Etsy shop with no money is to snap product photos with your smartphone.
Using a professional photographer is costly and not the right option if you want to keep startup costs low.
Thankfully, most smartphones today have decent cameras that will make your photos look great.
Make sure to shoot your product in natural light, on a flat surface and with a solid colour background.
Click multiple product photos from all different angles so potential buyers can see what they're getting.
5. Edit Photos with Free Photo Editing Software

You might not be a professional photo editor, but thankfully you can download a free editing app such as Lightroom to your phone to help you out.
It's simple to use for anyone, even with little experience and you can use a range of great editing features to make your photos stand out.
To take advantage of more advanced editing options, you can upgrade to the paid version of Lightroom.
6. Use Handwritten Shipping Labels and Thank You Notes
A handwritten thank you note in your Etsy parcels is a nice touch that will help increase repeat business.
If you don't have time, you can print off brand personalized thank you cards. But, the personal touch of handwritten notes will benefit your sales.
A happy customer may give you a 5-star review on Etsy or even share a pic of the personalized note on their social media.
Sometimes, the little extra effort makes you stand out and is really worth it.
7. Set Up Your Etsy Store and Name It
Firstly, set up an Etsy account with your email, Google or Facebook.
Click the link that says 'Sell on Etsy' and click 'Get Started'. You'll be directed to the onboarding page where you'll have to answer a few questions.
Next, set your shop preferences, such as:
Shop language. Select the default language that you'll use in the description of your items. You can add translations at a later date if you wish.
Shop country. Choose your home country where you live.
Shop currency. Select the currency you'll use to price your items.
Time commitment. Let Etsy know whether selling products is your full or part-time job.
The next step is to choose a shop name that reflects your brand and style.
Shop names must be:
4 – 20 characters in length
Without profanity
Without spaces or special characters
Not already used by another Etsy store
Not infringing on another creator's copyright
8. Create Listings with Product Photos and Videos
Another step in how to start an Etsy shop with no money is creating your first listings. You need to:
Add photos and videos. Add up to 10 photos for each product, showing it from all different angles. More photos give a customer confidence they know what they're getting. Learn more about best practices for images in your Etsy shop. Short videos between 5 – 15 seconds long also do a great job of showing off a product in a professional way.
Choose your thumbnail image. The first photo on your listing becomes the thumbnail. But, you can drag and drop these around to get your desired photo as the initial thumbnail.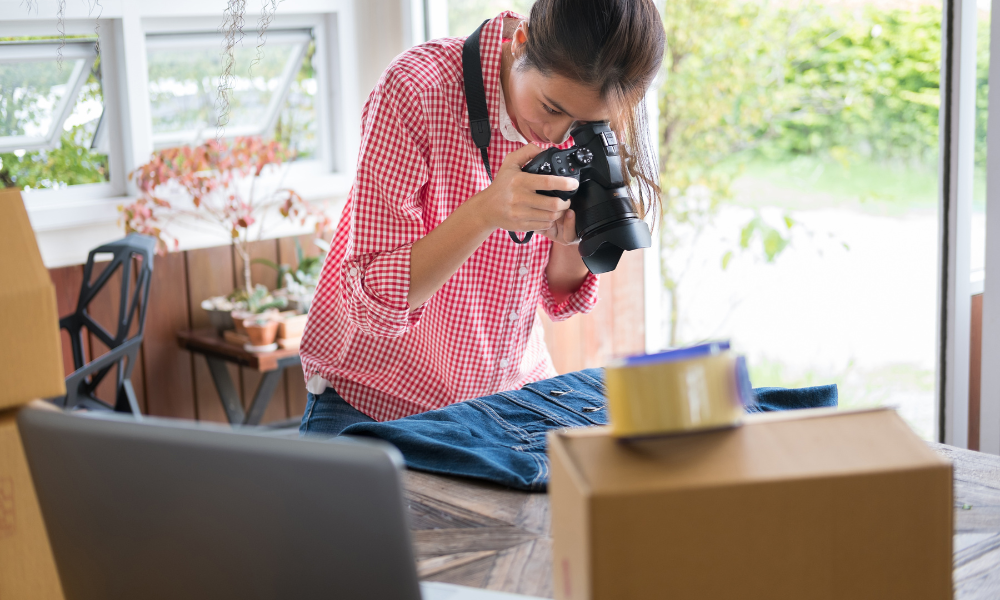 9. Fill Out the Listing Details, Inventory and Pricing
Now you need to fill out your listing descriptions with as much detail as possible.
A few things to add include:
A descriptive title
About the listing
Choose listing categories
Select renewal options (the default is 4 months or until the listing sells)
Item type
Product description
Optional options include production partner, customizations (if you have), shop sections, tags and materials
Inventory and pricing
Add files for digital items
Set up shipping details for physical items
Learn more about how to describe your Etsy shop items so they get found in search.
10. Select Your Preferred Payment Methods
Once enough product listings are set up, you need to choose your payment preferences.
The options include:
PayPal
Etsy Payments
Money order
Etsy payment is one of the best options, allowing you to take payment via debit card, credit card, store credit, Etsy gift cards and more.
You'll need your bank card details when signing up from the majority of countries anyway so Etsy can take seller fees.
Etsy charges a listing fee of $0.20 USD for each item that you list for sale.
This fee is taken once the item sells or when your listing automatically renews after four months.
The listing is renewed after every sale and you'll be charged $0.20 when the item sells again.
For more information, check out the Etsy listing fees page here.
11. Open Your Shop to Customers
Once you've finished creating your Etsy shop and added listings, you can open your store.
This is the final step in the process of how to start an Etsy shop with no money.
However, the work is not done there! You need to learn how to market your Etsy shop and drive customers to your product listings.
Here are a few courses that'll help you do just that:
Etsy SEO 2023 Masterclass from a Top 1% Seller.

Click here to learn how to market your Etsy store like a pro.
Etsy Shop Setup, SEO & Ads – Beginner to Advanced 2023.

Click here to learn about SEO and ads for your Etsy store.
How to Start an Etsy Store with No Money FAQs
Here are a few frequently asked questions about selling on Etsy.
How Much Does Etsy Cost Per Month?
There are two different packages for selling on Etsy:
Etsy Standard. This is the default plan which is free and ideal for new sellers who want to get started with zero investment.
Etsy Plus. The Etsy Plus package costs $10/month and includes credits for Etsy ads and shop listings, access to custom web address accounts, restock requests and advanced shop customization. Learn more here.
Is it Worth it to Sell on Etsy?
Yes, it's definitely worth selling on Etsy, even if you're a beginner and if you have no money.
You can start with minimal investment and learn from easy-to-follow, beginner-friendly Etsy guides online.
If you sell digital downloads, you can earn passive income once you've created the item once.
And, selling on Etsy can be started and managed part-time, around a full-time job you already have.
Get inspired by reading about Etsy seller success stories here.
What Does the Average Etsy Seller Make?
The average successful Etsy seller makes $45,000 a year.
However, do be aware that these numbers are not always typical. Some sellers report earning $500/m and others $9,000 a month or more.
Profits will also vary depending on the type of items you sell, your niche and your margins.
For example, luxury items have a higher profit margin, but may not get as many sales. And, a more affordable product will have lower margins, but a higher sales volume.
What is the Most Sold Item on Etsy?
Gifts are the top-selling items on Etsy with 29+ million listings.
Gift popularity will of course fluctuate depending on the time of the year. Romantic gifts sell better in February and feminine gifts will sell more around Mother's Day.
Other popular items that sell well on Etsy include:
Jewellery
Stickers
Craft supplies
Home décor
Wedding supplies
Vintage items
Accessories
Personalized clothing
Craft kits
Printables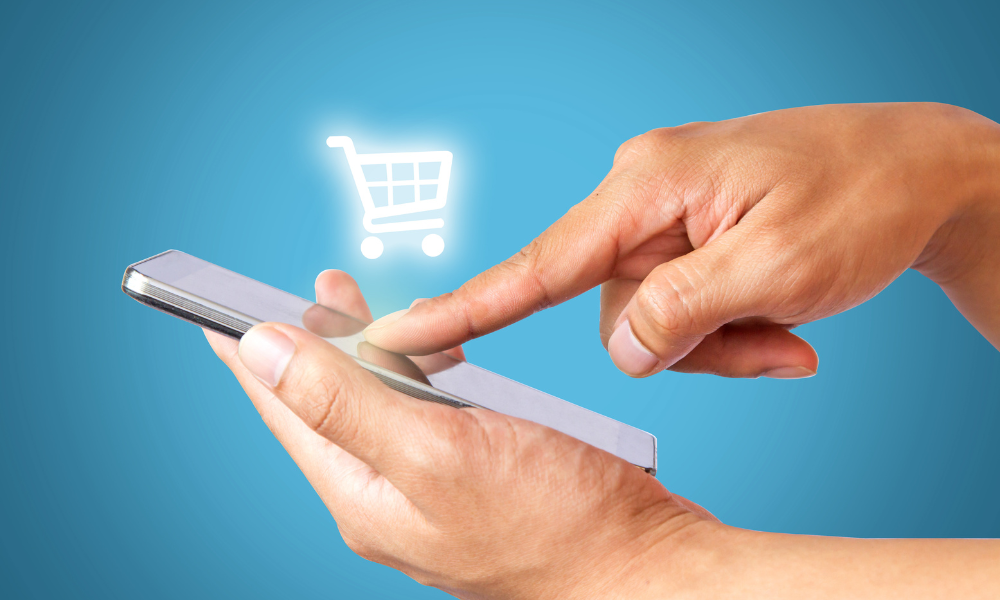 What Are the Costs for Selling Items on Etsy?
Setting up your Etsy store is free, but you'll have to pay different fees when items sell.
The main seller costs include:
Listing Fee. This fee costs you $0.20 for each product listing. It's taken after every sale or will automatically renew and you'll be charged again after 4 months, even if your product hasn't sold.
Transaction Fee. A 5% transaction fee is charged on the total price of an item; each time it sells.
Payment Processing Fee. These fees are charged when using Etsy Payments. The fee amount will vary depending on your location.
Advertising and Promotional Fees. Etsy purchases offsite advertising on social media and search engines. If an advert includes your listing and a buyer clicks through from it to your shop to make a purchase, an advertising fee will be charged on the order.
Final Thoughts on How to Start an Etsy Shop with No Money
Now you know how to start an Etsy shop with no money, it's up to you to put the work in to get things set up.
As you can see, it is possible to create a product and start selling with minimal or even zero investment.
However, you'll need to invest your time into building and growing your Etsy store.
While many Etsy stores thrive, many fall by the wayside and don't make any money at all.
But, if you're determined, it's possible to make side hustle cash with Etsy and even turn it into a full-time business one day!
How to Start an Etsy Shop with No Money?
*Disclosure: I only recommend products I would use myself and all opinions expressed here are our own. This post may contain affiliate links that at no additional cost to you, I may earn a small commission.
Summary
Article Name
How to Start an Etsy Shop with No Money?
Description
How to Start an Etsy Shop with No Money?
Author
Katie Lamb
Publisher Name
Remote Work Rebels
Publisher Logo